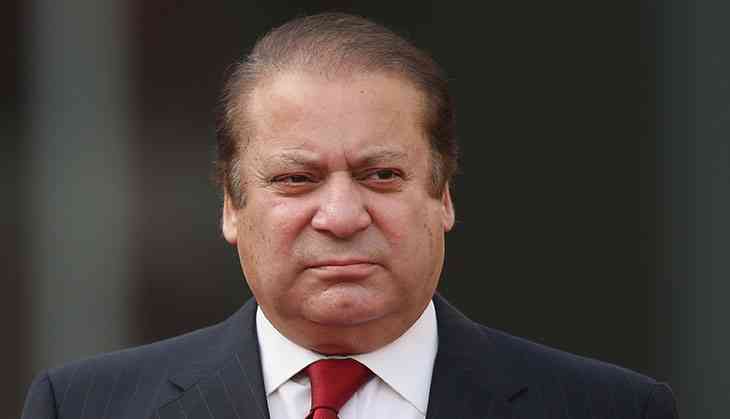 The National Accountability Bureau (NAB) has begun fresh investigations to prepare four references against ousted prime minister Nawaz Sharif's family in accordance with the 28 July Supreme Court verdict for his disqualification.
The National Accountability Bureau, the country's apex anti-corruption organization has been given six- week deadline to finalize Nawaz Sharif, his children Hassan, Hussain and Maryam Nawaz corruption cases. But it may take a longer time to submit admissible evidence before the court along with the prosecution witnesses to prove the cases in addition to relying on the Joint Investigation Team (JIT) report in the Panama Papers case.
A NAB official said that if the bureau did not rely on the JIT report and went for fresh investigations, it might not use some evidence brought by the team before the Supreme Court in its 60-day proceedings, the Dawn reported.
According to him, the JIT, because of a time constraint, had collected certain documents, about the 'money trail' and foreign companies owned by the Sharif family, directly and through experts and they had been accorded weight by the Supreme Court.
The NAB Executive Board approved in its meeting on July 31 the filing of the references related to the apartments in London and steel mills in Saudi Arabia of the Sharif family, companies owned by the children of the former premier and possession by Finance Minister Ishaq Dar of assets beyond his known sources of income.
The sources said that NAB's Lahore directorate was working on a reference about flats 16, 16-A, 17 and 17-A at Avenfield House, Park Lane, London, that would be filed against Sharif, his daughter Maryam and sons Hassan and Hussain Nawaz and son-in-law retired Capt Mohammad Safdar, the Dawn reported.
The court had observed that they had failed to prove themselves innocent before the JIT with regard to the ownership of offshore companies and assets which allegedly were disproportionate to their declared sources of income.
The Bureau's Lahore directorate will also hold investigations against Hussain , Hassan and Maryam Nawaz with regard to the setting up of the companies mentioned in Paragraph 9 of the court's judgement - Flagship Investments, Hartstone Proper­ties, Que Holdings, Quint Eaton Place 2, Quint Saloane (formerly Quint Eaton Place Limited), Quaint Limited, Flagship Securities, Quint Gloucester Place, Quint Paddington (formerly Rivates Estates Limited), Flagship Developments, Alanna Services in British Virgin Islands, Lankin SA (BVI), Chadron Inc, Ansbacher, Coomber and Capital Free Zone Establishment (Dubai).
The Rawalpindi Directorate will file a reference regarding the setting up of Azizia Steel Company and Hill Metal Establishment against Mr. Sharif and his sons.
The same directorate may prepare the reference against Mr. Dar for possessing assets beyond his known sources of income.
-ANI