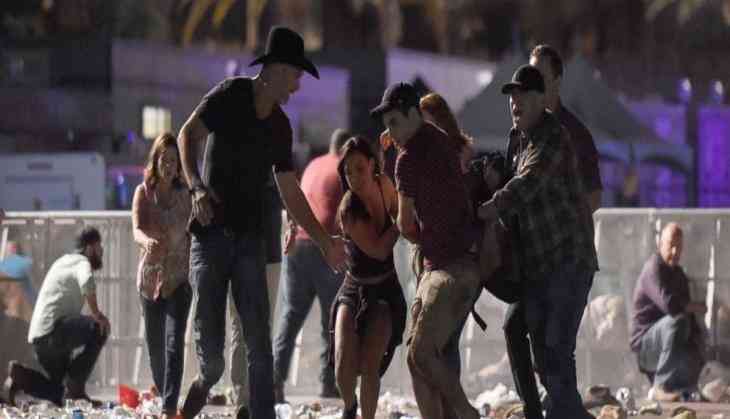 More than 50 people were killed and 200 injured in a in a mass shooting at an open-air country music festival in Las Vegas.
Police said that the suspect, whose name was not immediately released, was dead.
"Right now we believe it's a solo act, a lone wolf attacker," the Los Angeles Times quoted Las Vegas Metropolitan Police Sheriff Joe Lombardo, as saying.
Police is looking for a companion of the shooter as well as two vehicles, a Hyundai Tucson and Chrysler Pacifica.
Victims with gunshot wounds are being treated at One Las Vegas hospital.
Hundreds of people were seen fleeing the area after the shoot-out.
-With ANI inputs