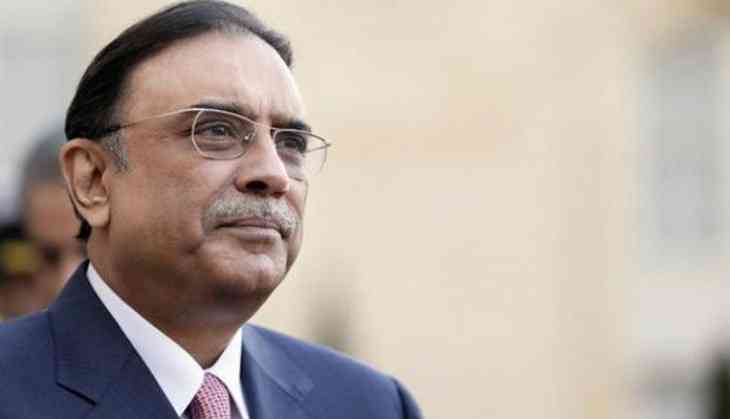 Former Pakistan president Asif Ali Zardari is expected to appear before the Supreme Court in connection with a money laundering scam.
Tight security arrangements are in place at the country's top court for his appearance.
Zardari's counsel and senior Pakistan People's Party (PPP) leader Farooq Naek was quoted by Geo TV, as saying, that the nature of the proceedings will depend on former president's appearance in the court.
The report quoted sources saying that Zardari decided to appear before the court after consulting his legal advisors.
Local media reports have suggested that Zardari's counsel would represent him in the money laundering case before the country's top court.
On Tuesday, the Federal Investigation Agency (FIA) issued notices to Zardari and his sister, Faryal Talpur, in connection to the case involving swindling of (Pakistani) Rs. 35 billion.
Prior to that, the names of Zardari and Talpur were placed on the Exit Control List (ECL) on the orders of Pakistan's Supreme Court, Geo TV reported.
The FIA has also constituted a seven-member joint investigation team to probe into the matter, headed by FIA's Additional Director-General (DG) Najaf Mirza.
Zardari has denied the allegations and said that he will face the "bogus case", like he did in previous occasions, as per the report.
On July 6, the FIA arrested Stock Exchange of Pakistan chairman Hussain Lawai, who is considered to be Zardari's close aide.
(ANI)