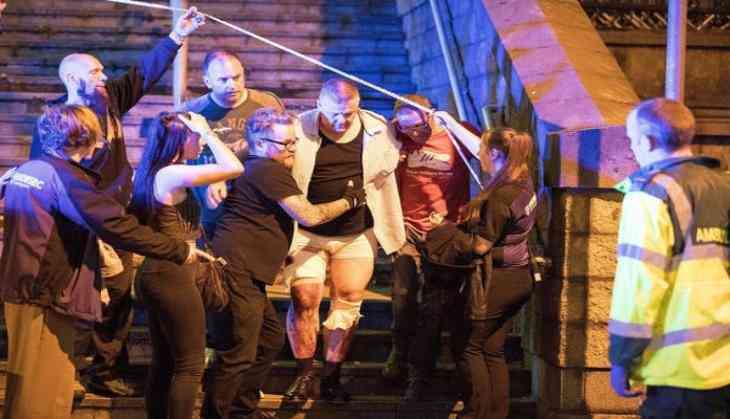 Manchester blast: Homeland Security cautions US citizens to avoid affected area
In the aftermath of the suspected terror attack that jolted Manchester on Monday night, the Department of Homeland Security (DHS) in their statement warned all U.S. citizens to move away from Manchester Arena, owing to additional beef up of security.
"U.S. citizens in the area should heed direction from local authorities and maintain security awareness. We encourage any affected U.S. citizens who need assistance to contact the U.S Embassy in London and follow Department of State guidance," the statement read.
The DHS, who is closely monitoring the situation in the area, is yet to ascertain the reason behind the explosion and the extent of casualties and fatalities.
The DHS via their statement also notified the public of additional security arrangements in place in and around public events, although no information is currently available regarding any specific credible threat involving music venues in the United States.
Meanwhile, Prime Minister Theresa May, who has suspended all election campaigning in the wake of the attack, is slated to chair a meeting of the Government's emergency Cobra committee, as reported by The Independent.
The suspected terror attack, which killed over 19 people and injured over 50 took place during pop singer Ariana Grande's concert.
The Greater Manchester Police confirmed the number of casualties in the explosions and said that the incident is being treated as the terrorist attack until further investigation.
Two loud explosions were reportedly heard near the ticket office of the arena.
However, the cause of the reported blast is still not known. The 23-year-old pop singer did not sustain any injuries in the incident.
Local media reports said that the Manchester Victoria Station, which is close to the concert venue, has been closed and all trains have been cancelled for the time being.
-ANI