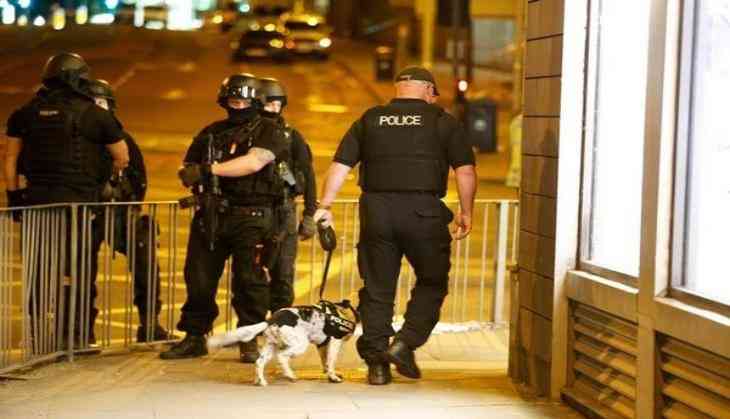 Britain's internal intelligence outfit MI5 and the police are now engaged in trying to establish whether Manchester terror attack suicide bomber Salman Abedi worked alone or was part of wider network that helped him to acquire the bomb.
Although the Islamic State has claimed responsibility for 22 may's night attack, the police have not confirmed the background of the attacker or if he had links to ISIS ,The Independent has reported.
Abedi was a British national and grew up in tight-knit Libyan community that was known for its strong opposition to Colonel Muammar Gaddafi and his regime.
Police and MI5 have said that they will thoroughly investigate some of the important questions related to the attack and the attacker that claimed 22 lives and left another 59 injured.
1) How he acquired the explosives
2) How the suicide bomber managed to get training to assemble and detonate
3) How he selected his target and whether he had obtained ID to access a vulnerable area close to the arena.
4) Identifying the persons who have been radicalised or inspired by the jihadists ideology through social media.
5) Any terror network operating in the country
The police and security services will be given time and all the resources they need to establish these facts. Officials described it as the largest and deadliest attack in 12 years, since more than 50 people died in the London tube and bus bombings in July 2005.
Prime Minister Theresa May said the attacker "deliberately chose the time and place to cause maximum carnage and to kill and injure indiscriminately". The
Police have concluded that the latest blast has also shown an area of expertise compared to recent attacks, such as at Westminster in March, where the attacker used his car and a knife.
Andrew Parker, the head of the MI5 has said "Everyone in MI5 is revolted by the disgusting terrorist attack in Manchester and Our teams have been working with the police through the night to assist the investigation."
-ANI