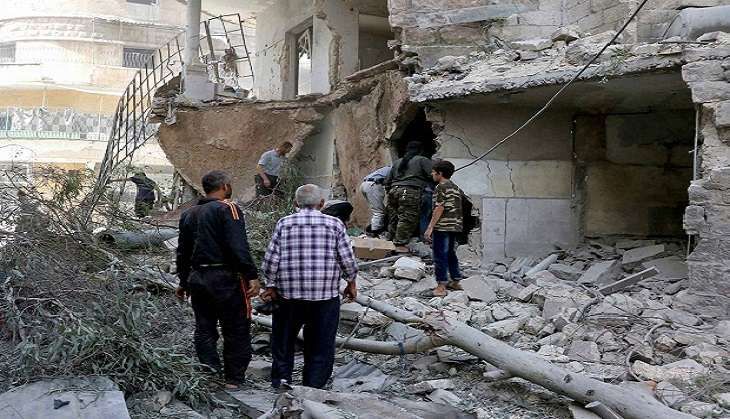 The last operating hospital in Syria's besieged rebel-held eastern Aleppo has been destroyed in an airstrike. This means that over 250,000 residents will no longer have access to surgery or special medical assistance in the war-torn area.
According to international media reports, all the hospitals in Aleppo are now out of service after days of heavy air strikes in the region. The reports suggested the attack comes days after four hospitals were destroyed by airstrikes on 18 November.
Meanwhile, Syrian opposition activists are reporting heavy bombardment of besieged rebel-held neighbourhoods in the northern city of Aleppo saying at least six people have been killed.
The Britain-based Syrian Observatory for Human Rights said Syrian government warplanes and artillery struck more than 20 neighbourhoods in east Aleppo killing six people.
The Aleppo Media Council, an activist collective, said 15 people, including children, were killed in violence in the country's largest city and former commercial centre.
Today was the fifth day of renewed assaults by Syrian warplanes on eastern Aleppo districts, a rebel-held enclave of 275,000 people.
The onslaught began Tuesday, when Syria's ally Russia announced its own offensive on the northern rebel-controlled Idlib province and Homs province in central Syria.
--With agency inputs