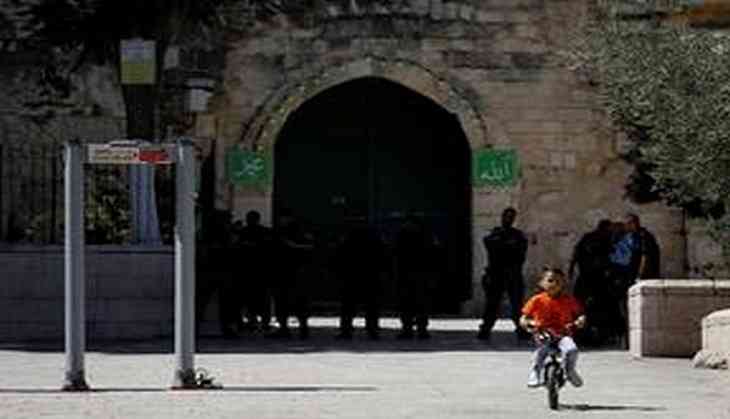 The Temple Mount in Jerusalem was reopened on Monday morning, after being shut for three days in the wake of a terrorist attack.
According to the Jerusalem Post, the small group of Jewish visitors, who entered the compound on Monday, said they offered prayers for the fatalities in the attack.
Security services prohibit non-Muslim prayer on the Temple Mount, in the pretext that such activity inevitably triggers Palestinian violence.
Earlier on Friday, three attackers were shot dead by the police during a shootout near the entrance to the Temple Mount complex, during an attack in which three people were wounded with two critically injured.
Following the attack, Friday prayers at the complex were cancelled by police for the first time in years.
The police said that three armed assailants arrived at one of the gates to the Temple Mount when they noticed policemen present. They shot at them and escaped in the direction of the mosques on Temple Mount. They were then pursued killed by the policemen.
-ANI