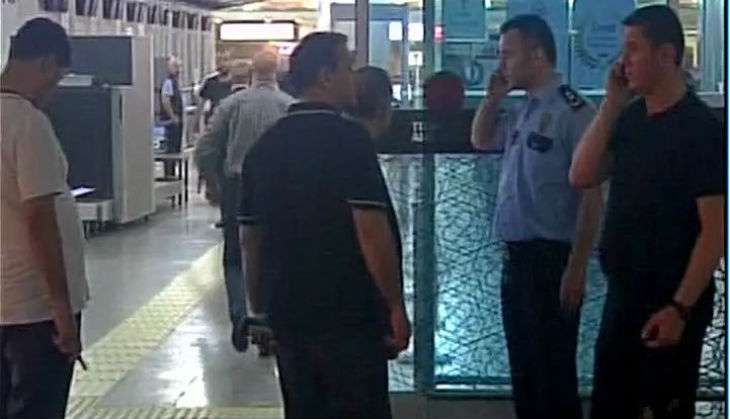 Leaders from different parts of the world condemned the terror attacks on Istanbul's Ataturk International airport in Turkey. Leaders also expressed sympathies for the victims and their families.
The suicide attack on Tuesday night killed at least 36 people and injured innumerable others in three blasts at the terminal entrance of the international airport.
The Republican US presidential nominee, Donald Trump said the attack was "so sad". "Yet another terrorist attack, this time in Turkey. Will the world ever realize what is going on?" he tweeted.
We must do everything possible to keep this horrible terrorism outside the United States.

— Donald J. Trump (@realDonaldTrump) June 28, 2016
Indian Prime Minister also shared his thoughts on the deadly attack:
Attack in Istanbul is inhuman & horrific. I condemn it strongly. My thoughts are with bereaved families. May the injured recover quickly.

— Narendra Modi (@narendramodi) June 29, 2016
The Democratic presidential candidate, Hillary Clinton, called to "deepen US cooperation" with allies in the Middle East and Europe to fight terrorism. Clinton issued a statement, "Terrorists have struck again in the heart of one of our NATO allies-and all Americans stand united with the people of Turkey against this campaign of hatred and violence."
"Today's attack in Istanbul only strengthens our resolve to defeat the forces of terrorism and radical jihadism around the world. And it reminds us that the United States cannot retreat," she added in the statement.
"All Americans stand united with the people of Turkey against this campaign of hatred and violence." —Hillary pic.twitter.com/QmSccJvcV0

— Hillary Clinton (@HillaryClinton) June 28, 2016
The British Ambassador to Turkey, Richard Moore, said he is following the development and has been in touch with the Turkish government. He said he was very "concerned" at reports of the suicide blasts.
The Queen of Jordan, Rania Al-Abdullah, shared her reactions, "More innocent lives lost, more families torn apart... Our prayers for all." (sic)
UK Prime Minister David Cameron also condemned the attack.
PM: Appalled by attack in #Istanbul tonight. Thoughts and prayers with all those affected.

— UK Prime Minister (@Number10gov) June 28, 2016
Canada strongly condemns tonight's deadly attack in Turkey. My thoughts are with the victims as we stand with our allies against terrorism.

— Justin Trudeau (@JustinTrudeau) June 29, 2016