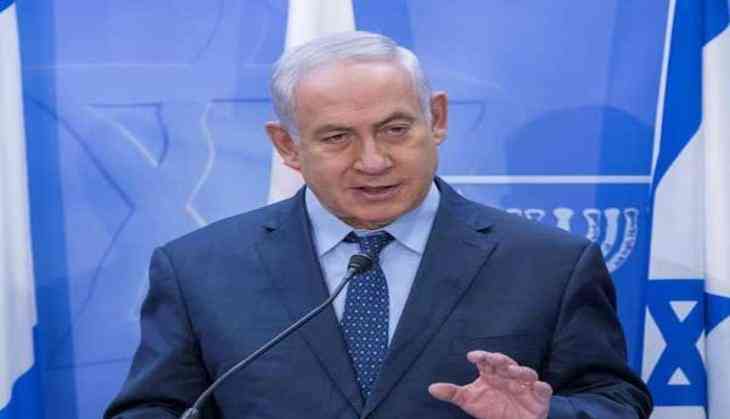 Israeli Prime Minister Benjamin Netanyahu has accused Qatar-based media broadcaster Al Jazeera network of fermenting violence in the Old City, that houses Temple Mount and the Noble Sanctuary, following the recent clashes between Palestinian Muslim worshippers and Israeli forces.
He also said that he will remove the broadcaster from the country.
"The Al-Jazeera network continues to incite violence around the Temple Mount. I have appealed to law enforcement agencies several times to close the Al-Jazeera office in Jerusalem. If this does not happen because of legal interpretation, I will work to legislate the laws required to remove Al Jazeera from Israel," Netanyahu wrote in a Facebook post on Wednesday.
Jerusalem is experiencing a tense period over Palestinians protesting heightened Israeli security measures near the Old city compound, one of the city's holiest sites.
Israel has regularly accused Al-Jazeera of bias in its coverage of the Israeli-Palestinian conflict.
Israeli authorities installed metal detectors and cameras at the compound following a deadly shootout July 14. This led to Palestinians protesting the move as they view the security move as Israel asserting further control over the site, which houses the revered Al-Aqsa mosque and the Dome of the Rock. The worshippers boycotted prayers at Al-Aqsa mosque despite Israel later removing the metal detectors.
-ANI