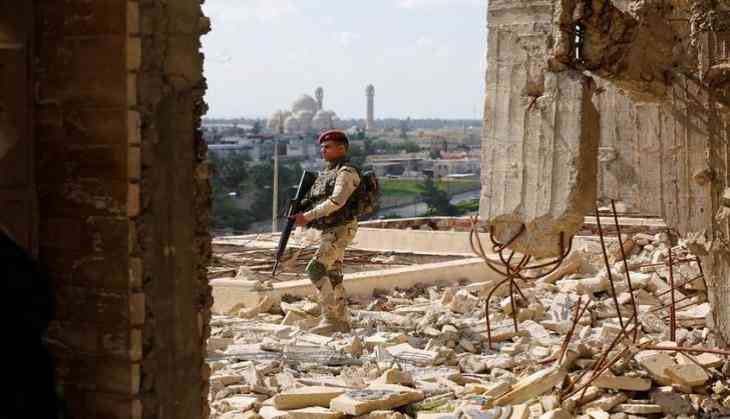 In an alarming report, a United States intelligence official informed that ISIS maybe bringing together Iraqi and Syrian experts on chemical weapons into a 'chemical weapon cell.'
The U.S. intelligence believes that the ISIS is securing its chemical arsenal to boost its ability to defend its remaining strongholds.
CNN reported that the new unit is being set up in ISIS-controlled Syria near the Iraqi border.
A U.S. defence official confirmed to CNN that "thousands" of ISIS operatives and sympathisers may be in the area and that ISIS leader Abu Bakr al Baghdadi could also be in hiding somewhere nearby. The area is now considered the "de facto" capital of ISIS, with Raqqa under such military pressure from the coalition and local forces, the official said.
U.S. defence had observed previously that a number of ISIS officials have abandoned Raqqa, one time unofficial capital of the terror group, to move further south along the Euphratus.
"We know they have been moving a lot of their leadership out of Raqqa and we suspect much of their technical expertise and planning as well," U.S. Maj. Adrian Rankine-Galloway, a Pentagon spokesman, told CNN.
Although officials have not given any official confirmation of consolidation of chemical weapons, Col. Ryan Dillon, a spokesman for the U.S.-led military coalition, told CNN that "we have seen ISIS use low-grade chemical agents in the past. We know ISIS is willing to use chemical weapons. This is not something we want to see them get good at."
More than 15 chemical attacks have taken place in west Mosul since April as the ISIS fights to retain control over the area. No U.S. casualties have been reported in the chemical attacks, but Iraqi troops have been treated for chemical injuries.
-ANI