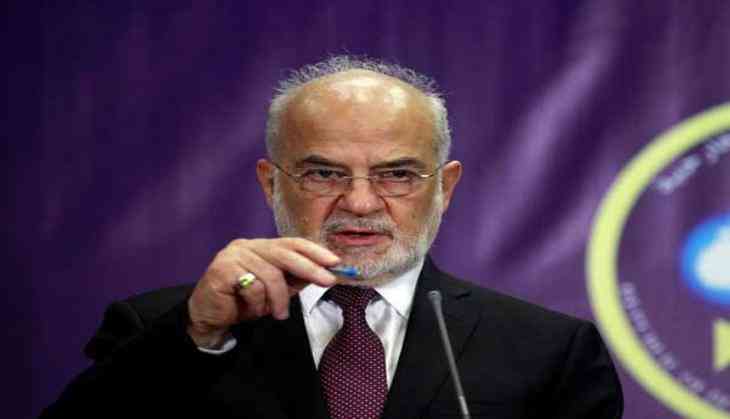 Iraq's Foreign Minister Dr. Ibrahim al-Jaafari will pay a five day visit to India beginning July 24 at the invitation of Indian External Affairs Minister Sushma Swaraj.
He will be accompanied by a senior-level official delegation.
"India and Iraq have historically enjoyed close and friendly political, economic and cultural ties. Our robust bilateral trade amounted to nearly US$ 13 billion in 2016-17. Iraq contributes significantly to India's energy security and is the second-largest supplier of crude oil to us (over 37 MMT during 2016-17). Thousands of Indians visit Iraq annually for pilgrimage to the holy cities of Najaf and Karbala," Ministry of External Affairs (MEA)said in a statement.
During the upcoming visit, the two sides will discuss the entire gamut of bilateral relations as well as regional and international issues of mutual interest.
The visit is expected to add further impetus to our mutually beneficial bilateral engagement.
-ANI