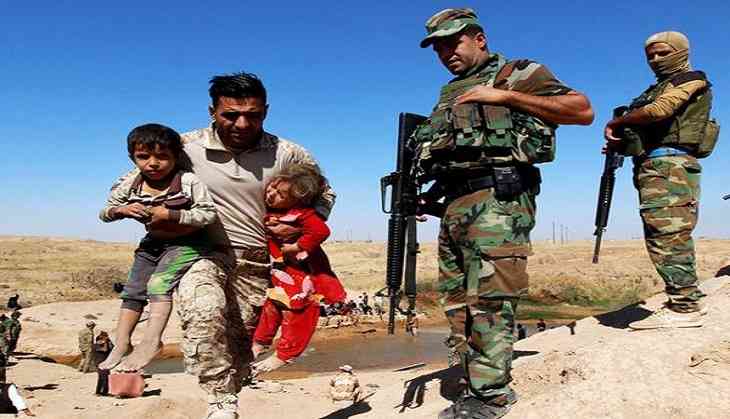 The Iraqi Army has announced that it captured the town of Hawija and the surrounding area from the Islamic State (ISIS).
Hawija was the last significant territory the jihadist group controlled.
The battle to reclaim the town was launched on September 21 by the Iraqi forces backed by American airstrikes. The Iraqi military said "some fighting still rages on in a pocket to the north and east of the town. where the militants were surrounded."
Both - the Iraqi and the Kurdish parties - had been cooperating for the battle of Hawija as it is located within the Kirkuk province, an oil-rich region that is claimed by both Iraqis and Kurds and has been at the centre of a political conflict between the two groups.
Last week, the Kurdish Regional Government held a unilateral referendum on independence, which was approved by nearly 93 per cent of voters in the semi-autonomous Kurdish region of northern Iraq.
-ANI