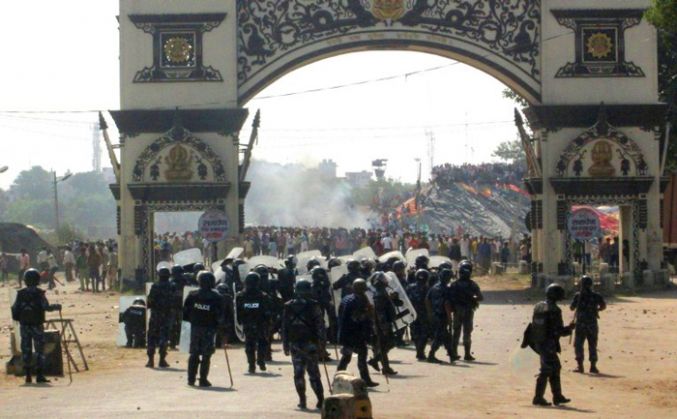 An Indian tourist bus was torched in western Nepal's lake city of Pokhara by an unidentified group of people, police said today.
The bus having an Indian number plate was set on fire late last night. Nobody was inside the bus when it was torched.
The incident happened on a day when the CPN-Maoist led by Netrabikram Chand enforced a general strike across the country to protest "India's blockade" of trading points with Nepal.
During yesterday's strike, restrictions were put on airing of Indian news channels, though there were no official notices issued in this regard. Entertainment channels were unaffected.
Indian entertainment television programmes are hugely popular in Nepal despite the ongoing blockade near Nepal-India border by Indian-origin Madhesi people.
The restrictions came after the CPN-Maoist, a breakaway faction of UCPN-Maoist, announced to impose a ban on Indian TV channels in Nepal.
Madhesis have been protesting near the border trading points for more than two months over the new Constitution, which they say is discriminatory.
Relations between India an Nepal have nosedived over the issue as Madhesis share strong family and cultural bonds with Indians.
Madhesis, the main constituents of Nepal's plains, seek an amendment to the Constitution, redrawing the seven-provinces model in the new charter.
-PTI