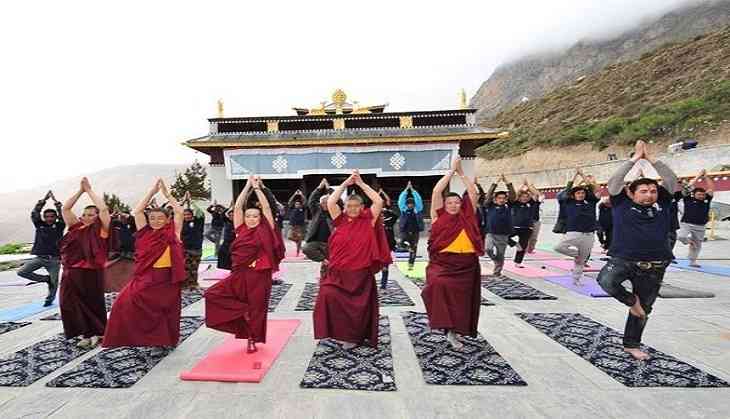 Indian Embassy in Kathmandu organised a Yoga camp at Muktinath Temple.
Taking Yoga practice to new heights, Monks and locals in Nepal, celebrated fourth International Day of Yoga at 12500 feet above sea level.
On Saturday, the High Commission of India in Seychelles also celebrated the International Day of Yoga at the iconic Palais des Sports indoor stadium in Victoria.
In April, addressing the 43rd edition of Mann Ki Baat, Prime Minister Narendra Modi urged the nation to make this 4th edition of Yoga Day memorable.
Yoga is a physical, mental and spiritual practice. International Yoga Day was declared unanimously by the United Nations General Assembly (UNGA).
(ANI)