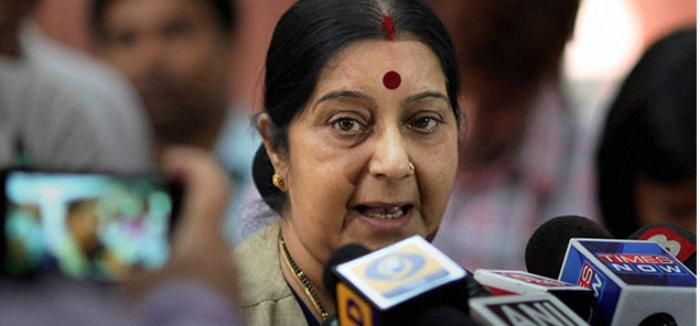 India and Africa are united by their common goals of peace, progress and prosperity, External Affairs Minister Sushma Swaraj on Thursday said as she sought cooperation and partnership between the two in the spirit of "sabka saath, sabka vikas."
Speaking at the third India-Africa Forum Summit in New Delhi, she said the gathering of Heads of Governments and States was like a "family reunion" and pointed to the shared history of struggle against imperialism, colonialism, racial discrimination and apartheid.
Swaraj said at one time India and Africa were one landmass, united by geology and today are "united by our common goal for progress, prosperity and peace around the world."
"India has always stood for and with Africa. Ours is a relationship forged in the crucible of the shared struggle against imperialism, colonialism, racial discrimination and apartheid. That era is now behind us, but the solidarity engendered by that shared struggle continues," Swaraj said.
She said the modern partnership between India and Africa rests on the pillars of economic growth, development and empowerment and is a consolidation of engagement at various levels bilateral, regional and pan African.
"The longstanding and multifaceted India-Africa development partnership is based on the principles of equality, friendship and solidarity. It represents one of the finest examples of South-South cooperation," Swaraj said adding that she was confident that the Summit will chart a bold new course for future cooperation.
"We want to travel far on the path of development and we want to travel together with our African friends and partners, in the true spirit of sabka saath, sabka vikas (Together with all, Development for all).
-PTI