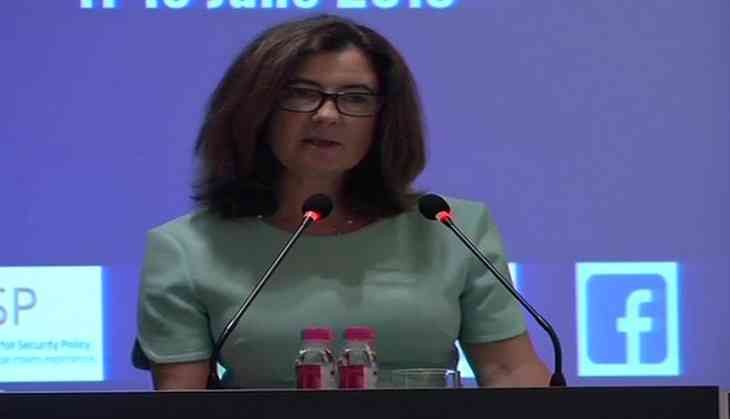 UK Minister for Countering Extremism, Baroness Williams on Tuesday said India and the United Kingdom can cooperate together to tackle anti-extremism and counter-terrorism.
Speaking at an event, 'Tackling Insurgent Ideology' in the national capital, Williams said, "Extremism is the vocal and active opposition to fundamental values of democracy and individual liberty. The historical ties are the foundation on which India and the UK can cooperate on counter-terrorism and anti-extremism issues."
The minister said a comprehensive approach was needed for tackling extremism, whether its nature is violent or non-violent.
Urging people to shun extremism, Williams said, "You don't have to support violence to subscribe to certain intolerant ideas which create a climate of extremism that can flourish and ideas that oppose basic, literal and liberal values such as - democracy, freedom, sexual equality, ideas which promote discrimination, sectarianism, and segregation and ideas which prelude one identity to detrimentation to right to freedom on others."
She further said that through close cooperation with other countries, extremism can be defeated.
"Defeating extremism in all its forms is not something any government can or should do alone. We need everyone's help and that is why we are dedicated in working in partnership together. Together, with our trusted allies and partners, we'll defeat the extremists and build a stronger global community," Williams said.
"We have been doing an international work focussing on destructing flow of extremist individuals, money and individuals between the UK and overseas, working with international partners to tackle extremism, building resilience and capacity overseas to address the drivers, narratives, and enablers of extremism," she added.
The minister further stressed that the UK has established a network of communication coordinators to identify groups challenging extremism in local areas and is working with the United Nations (UN) actively to clamp down on violent extremism across the world.
Speaking on recent steps taken to address the issue, Williams said, "We've published an action plan against hate crime to tackle extremism, which also includes anti-Muslim hate crime. We've sanctioned around three billion pounds to protect places of worships that could be targeted by hate crime attacks. Nearly 50 Islamic places of worship have received them."
She further threw light on the establishment of an independent commission that involves a new drive and innovative thinking for tackling extremism, which will help the UK government to identify and confront extremist ideologies.
(ANI)