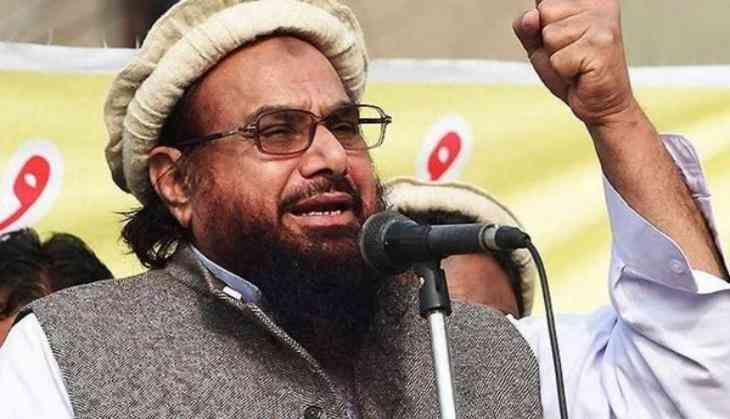 Palestine's ambassador to Pakistan, Walid Abu Ali, has created a panic in India by sharing the platform with Mumbai attacks mastermind Hafiz Saeed, declared by the United Nations as an international terrorist. India has strongly objected to the move by Palestinian ambassador to Pakistan, Walid Abu Ali, and said that this matter should be raised in front of the Palestinian government.
This rally took place in the Liaqat Bagh of Rawalpindi. This rally was organized by Difa-e-Pakistan Council. Pakistani journalist Umar Qureshi shared the picture of terrorist Hafiz Saeed and the Palestinian ambassador's photo sharing in Pakistan on Twitter.
Ambassador of Palestine to Pakistan Waleed Abu Ali attends a large rally organized by the Difah-e-Pakistan Council in Liaquat Bagh in Rawalpindi - seen with JUD chief Hafiz Saeed pic.twitter.com/d8UXLFK8Mm

— omar r quraishi (@omar_quraishi) December 29, 2017
The Government of India has expressed astonishment about the presence of the Palestinian ambassador in the program of militant outfit Lashkar-e-Taiba and the mastermind of the Mumbai attacks Hafiz Saeed. Foreign Ministry spokesman Ravi Kumar said that this matter will be raised strictly in front of the Palestinian ambassador and Palestinian officials in New Delhi.