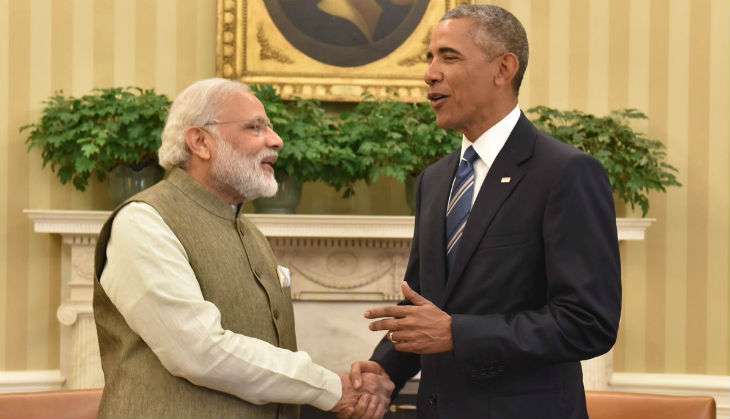 India has 'Right To Self-Defence' but we advise caution, asserts US (Photo: MEA | Twitter)
Supporting India's "right to self-defence" in the aftermath of the Uri attack which it dubbed a "clear case of cross-border terrorism", the US today dismissed the recent attempt by Pakistan to link peace in war-torn Afghanistan with resolution of the Kashmir issue.
The White House backed India's right to defend itself as with any other country, in view of the recent surgical strike but advised caution given the heavy militarisation between the two neighbours.
It also said that that the US is making every effort to ensure that India becomes a member of the Nuclear Suppliers Group (NSG) by the end of this year.
Making a rare appearance before a Washington audience, Peter Lavoy, the White House's point person for South Asia, said that India-US ties are the "most dynamic relationship" for the US as he listed the Obama administration's achievements in strengthening the relationship between the two largest democracies of the world.
"It (Uri) was a clear case of cross-border terrorism. We condemned this act of terrorism. It was a horrific attack. Every country has a right to self-defence. But in a heavily militarised relationship that has also experienced three wars, there is indeed a need for caution and restraint," he said responding to a question on the Uri attack.
"We share with India, the concern for preventing any future attack. We empathise with the Indian position that it needs to respond militarily to cross-border threat of terrorism. But we also advise caution," Mr Lavoy said.
India and Pakistan have a "friction-filled relationship" and they have not found a way to overcome that, he said.