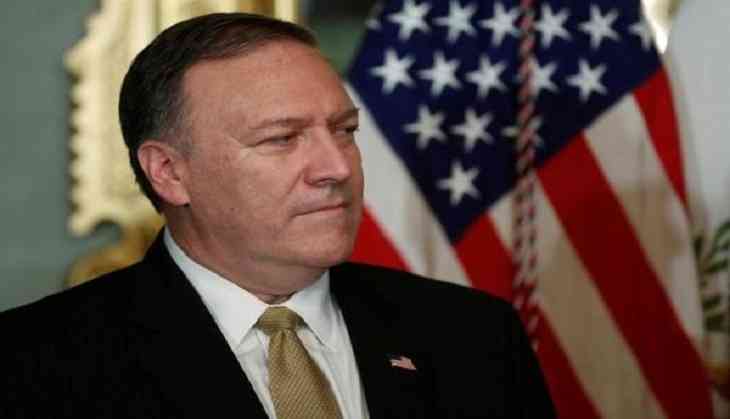 United States Secretary of State Michael R. Pompeo and India's External Affairs Minister Sushma Swaraj have agreed to reschedule the 2+2 dialogue between the two countries as soon as possible at a mutually convenient time and location.
A decision to this effect was taken a day after the United States postponed its inaugural 2+2 dialogue with India, for which the defence and foreign ministers of the two sides were to meet in Washington on July 6, citing "unavoidable reasons".
The U.S. State Department had formally announced the date for the meeting only last Thursday, ending months of uncertainty caused by postponements and cancellations because of scheduling and personnel changes.
Secretary of State Pompeo spoke with External Affairs Minister Sushma Swaraj on Wednesday (June 27) and conveyed his regret over the postponement of the 2+2 dialogue.
During their conversation, Pompeo told Swaraj that, "The U.S.-India relationship is a major priority for this (Trump) administration, and we look forward to continuing to strengthen our partnership. India's central role in U.S. national security is enshrined in the President's National Security Strategy, which noted that "We welcome India's emergence as a leading global power and stronger strategic and defense partner."
The 2+2 dialogue was scheduled for July 6 and was going to be the first simultaneous meeting of Indian and American defence and external affairs ministers -- Nirmala Sitharaman and Sushma Swaraj from India, and James Mattis and Michael Pompeo from the United States in a format that was announced last August.
Other than this conversation between Pompeo and Swaraj, there was no formal word from Washington on the development, which occurred even as the U.S. Permanent Representative to the United Nations Nikki Haley was meeting the top Indian leadership and discussing a wide range of issues of mutual benefit to Washington and New Delhi.
Haley is in New Delhi on a two-day visit aimed at solidifying the bilateral partnership.
Meanwhile, various media reports are suggesting that the postponement of the 2+2 dialogue has come in the backdrop of the United States dismantling sanctions relief provided to Iran under the 2015 nuclear deal.
According to these reports, the U.S. State Department has told media in Washington that the Trump Administration has asked India and China to stop all imports of Iranian oil by November 4 or face sanctions.
One foreign media news agency quoted Haley, as saying in New Delhi that she told the Indian leadership, including Prime Minister Narendra Modi that it is important for India to cut its dependence on Iranian oil. She also confirmed that Washington would soon be imposing sanctions on Tehran.
The 2+2 dialogue was announced last August following a call between Prime Minister Modi and President Donald Trump. The July 6 meeting was to focus on "strengthening strategic, security and defense cooperation".
The meeting was earlier scheduled for April, but was put off when President Trump fired then Secretary of State Rex Tillerson.
(ANI)