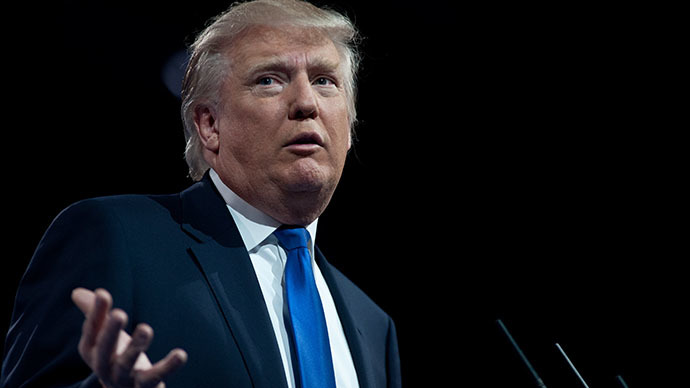 Trump wants to kill families who have one of their own joining the IS ranks.
Malala Yousafzai condemns Donald Trump\'s \'muslim comments\'.
After drawing flak from global leaders and civilians alike for his rancid statements on refugees and Muslims, Donald Trump has done it again. He has defended his proposal to kill the family members of ISIS terrorists. He said the policy would be warranted because family members know what is going on with their relatives.
Protesters mock #GOPDebate with giant Trump effigy https://t.co/LPRJLkvUD5 pic.twitter.com/t7H6HQa1gp

- RT America (@RT_America) December 16, 2015
Donald Trump: "I am totally committed to the Republican Party" https://t.co/63UoczmpNM #GOPDebate pic.twitter.com/HHG3Fyx01H

- Washington Examiner (@dcexaminer) December 16, 2015
"We have to be much tougher and much stronger than we've been," Trump said at the fifth Republican debate hosted by CNN in Las Vegas. The answer came in response to a question from Josh Jacob, a student at Georgia Tech, who asked, "How would intentionally killing innocent civilians set us apart from ISIS?"
Trump further added,
"You look at the attack in California the other day - numerous people, including the mother that knew what was going on. They saw a pipe bomb sitting all over the floor. They saw ammunition all over the place. They knew exactly what was going on."
And also said THIS:
"I would be very, very firm with families," he added. "Frankly, that will make people think, because they may not care much about their lives, but they do care, believe it or not, about their families' lives."
Never mind, watch the video:
Such a bizarre statement by the owner of that tuft of gawkish hair and a brain that cannot comprehend pertinent questions of global magnitude. God bless America!