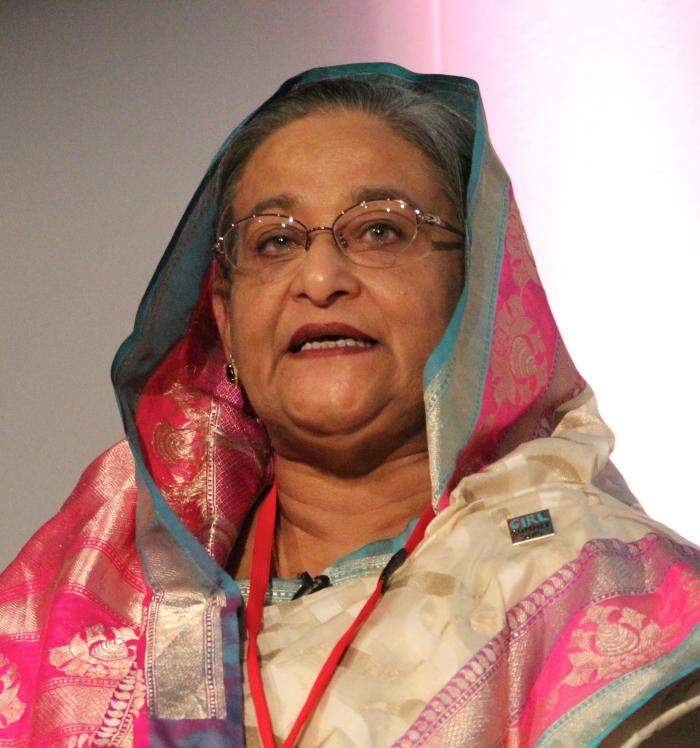 The Bangladeshi government should halt the imminent executions of two men convicted of war crimes, Ali Ahsan Mohammed Mujahid of the Jamaat-e-Islam Party and Salahuddin Qader Chowdhury of the Bangladesh National Party, Human Rights Watch said today.
On November 18, 2015, the Bangladesh Supreme Court rejected review petitions by Mujahid and Chowdhury despite serious fair trial concerns surrounding their convictions. Both men were convicted of alleged war crimes during the 1971 Bangladesh war of independence in trials before the International Crimes Tribunal (ICT).
"Justice and accountability for the terrible crimes committed during Bangladesh's 1971 war of independence are crucial, but trials need to meet international fair trial standards," said Brad Adams, Asia director at Human Rights Watch. "Unfair trials can't provide real justice, especially when the death penalty is imposed."
The death sentences against Mujahid and Chowdhury follow a disturbing pattern from previous ICT cases, Human Rights said.
In December 2013, Abdul Qader Mollah was hanged following hastily enacted retrospective legislation prohibited by international law. Another accused, Delwar Hossain Sayedee, was convicted despite credible allegations of the abduction by government forces of a key defense witness from the grounds of the courthouse, with the ICT refusing to order an independent investigation into the charge.
Mohammed Kamaruzzaman was hanged in April 2015 even though witnesses and documents were arbitrarily limited by the courts and inconsistent prior and subsequent statements of prosecution witnesses were not allowed into evidence.
The trials of both Mujahid and Chowdhury have been marred by similar complaints, with arbitrary limitations on witnesses and documents. Mujahid's lawyers submitted 1500 names of defense witnesses.
Mujahid was sentenced to death for instigating his subordinates to commit abuses, although no subordinates testified or were identified. Shortly before the hearing on the review petition, one of his lawyers had to go into hiding following a raid on his house and the arrest of another defense counsel in a related case.
In Chowdhury's case, the court refused to accept any testimony from his alibi witnesses while still demanding that Chowdhury prove that his alibi was valid beyond a reasonable doubt.
The International Covenant on Civil and Political Rights (ICCPR), to which Bangladesh is a party, affords the accused the right "to obtain the attendance and examination of witnesses on his or her behalf under the same conditions as witnesses against him or her."
"Treating the prosecution and defense equally is a basic fair trial principle, but the ICT has routinely ignored that principle in its seeming eagerness to convict the accused," Adams said. "The accused in all these cases were allowed a minuscule fraction of witnesses, counsel were regularly harassed and persecuted, defense witnesses faced physical threats, and witnesses were denied visas to enter the country to testify."
Government assurances that it would adopt recommendations from the US government, Human Rights Watch and others to improve the proceedings and amend the law have yet to be fulfilled.
Human Rights Watch opposes the death penalty in all circumstances because of its inherent cruelty. Bangladesh should join with the many countries already committed to the United Nations General Assembly's December 18, 2007 resolution calling for a moratorium on executions and a move by UN member countries toward abolition of the death penalty.
The UN Human Rights Committee, which interprets the ICCPR, has said that "in cases of trials leading to the imposition of the death penalty, scrupulous respect of the guarantees of fair trial is particularly important" and that any death penalty imposed after an unfair trial would be a violation of the right to a fair trial.
"Bangladeshis are rightly demanding justice for the atrocities in the liberation war," Adams said. "But delivering justice requires fairness and adherence to the highest standards, particularly when a life is at stake," he added.
-ANI