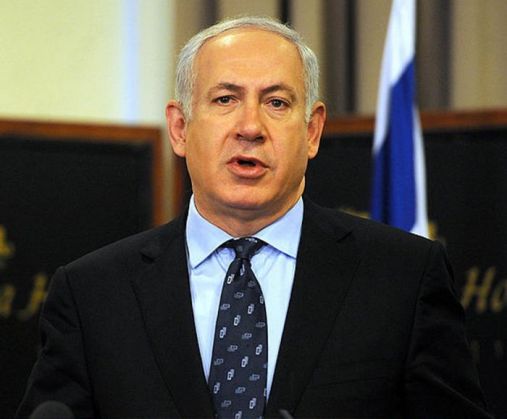 As bizarre as it may sound, Israeli Prime Minister Benjamin Netanyahu on Wednesday claimed that Adolf Hitler didn't really wish to kill Jews or exterminate them.
He made this statement on the backdrop of World Zionist Congress in Jerusalem and received flak from historians for drawing up inaccurate facts.
His incendiary speech was accused of trivializing the Holocaust and his claim that the grand mufti of Jerusalem gave Hitler the idea of exterminating European Jews drew flak from opposition.
Israeli opposition leader Isaac Herzog also criticized Netanyahu of trivialising the Holocaust and Palestinian senior official Saeb Erekat described the remarks as of absolving Adolf Hitler.
Here's what Netanyahu said (sic)
"Hitler didn't want to exterminate the Jews at the time, he wanted to expel the Jews."
"Haj Amin al-Husseini went to Hitler and said: 'If you expel them, they'll all come here [to Palestine]."
"Hitler then asked: "What should I do with them?" and the mufti replied: Burn them."
Netanyahu had made a similar claim during a Knesset speech in 2012, where he described Husseini as one of the leading architects of the final solution.
The argument concerning Husseini's role was also mentioned in a book by Barry Rubin and Wolfgang G Schwanitz, "Nazis, Islamists, and the Making of the Modern Middle East."