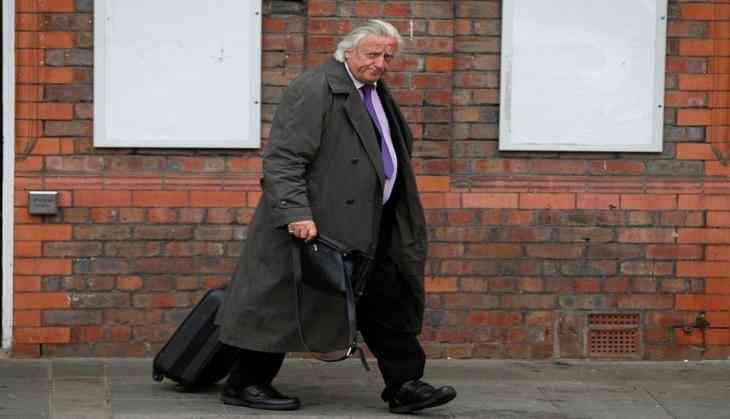 Hillsborough match commander David Duckenfield, former chief constable Sir Norman Bettison and four other people have been charged with criminal offences relating to the deaths of 96 people at the 1989 FA Cup semi-final between Liverpool and Nottingham Forest.
The Crown Prosecution Service on Wednesday announced that Duckenfield has been charged with manslaughter and gross negligence in the death of 95 of the 96 Liverpool FC fans and Norman Bettison, the former chief constable of Merseyside and West Yorkshire police, who was an inspector in the South Yorkshire force at the time of the disaster, had been charged with four counts of misconduct in public office, the Guardian reported.
The Hillsborough disaster is the worst disaster in British sporting history in which 96 people were killed and 766 others injured at Hillsborough football stadium in Sheffield, England on 15 April 1989, during the 1988-89 FA Cup semi-final game between Liverpool and Nottingham Forest.
The Crown Prosecution Service ruling is the latest significant landmark in a 28-year campaign fought by the families of the 96 people who died, survivors of the crush and the wider Liverpool and football supporting communities.
Graham Mackrell, officially designated safety officer for the Hillsborough stadium, has also been charged with breaching the teams of the ground's safety certificate and failing to take reasonable care under the Health and Safety at Work Act.
The three other men are all charged with doing acts with intent to pervert the course of justice, for the process by which statements made by South Yorkshire police officers on duty at Hillsborough were subsequently reviewed and changed.
The jury in July 2016, which heard new inquests into the deaths, determined following two years of evidence that the 96 people had been unlawfully killed, and that the conduct of Liverpool supporters who attended the match did not contribute to the dangerous situation.
-ANI