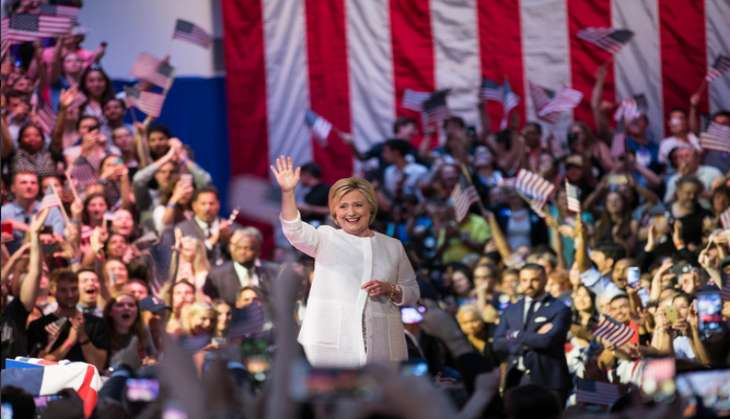 Hillary Clinton scripted history on 27 July to become the first woman to head a major party's presidential ticket.
She secured the nomination during roll call of the states at the Democratic National Convention in Philadelphia. The roll call concluded with Bernie Sanders saying: "I move that Hillary Clinton be selected as the nominee of the Democratic Party for president of the United States".
In a surprise satellite video appearance, Hillary thanked the delegates for helping her make "the biggest crack in that glass ceiling yet".
"And if there are any little girls out there, who have stayed up late to watch, let me just say: I may become the first woman president, but one of you is next," she said.
Her husband and former President Bill Clinton showered praise on her, calling her the best "changemaker" he has ever known.
Clinton is expected to formally accept her nomination at the DNC on 29 July, where she is scheduled to address the crowd along with her daughter Chelsea.
Watch her satellite video address here:
We just put the biggest crack in that glass ceiling yet." —Hillary https://t.co/mYkaLIv861

— Hillary Clinton (@HillaryClinton) July 27, 2016