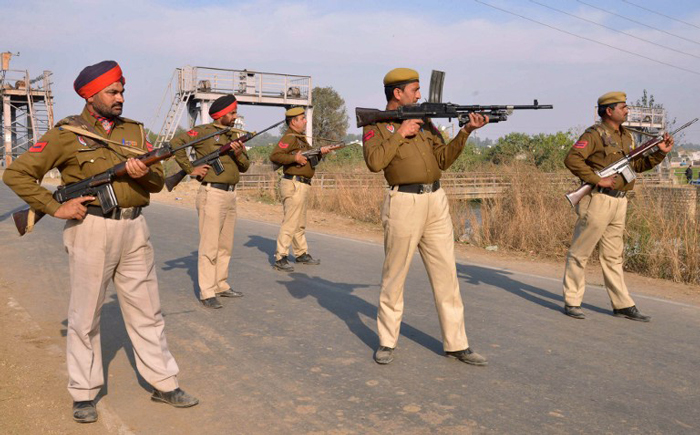 Various defense experts have pointed out similarities between the Gurudaspur attacks in 2015 and Pathankot attacks thereby establishing Pakistan\'s involvement in the recent terror attack.
The only point that Indian defense experts are trying to ascertain is: Whether direct assistance in carrying out the attacks was provided by Pakistan\'s establishment or not.
Even as leads emerge indicating the involvement of the Pakistan Jaish-e-Muhammed being behind the Pathankot terror attacks, there seems to be no threat to the Indo-Pak peace.
However, as indicated by some media reports, India is likely to ask Pakistan to take action against the outlawed group during the foreign secretary-level meeting scheduled for 15 January.
Minister of State for Home, Kiren Rijiju said: "We have credible information that this attack was sponsored by some elements across the border."
According to a Hindustan Times report: "Delhi has evidence tracing the attack to Pakistan's Bahawalpur, where JeM leader Masood Azhar - a key figure in the 1999 IC-814 hijacking - is based, and that it has the signature of the ISI."
Many defense experts have stated that the attacks were aimed at derailing the talks so as to put India-Pakistan ties back to square one thereby stalling efforts taken by leaders from both the nations to spearhead 'peace talks'.
Here's a round up of all that we know about the Pakistan link in the Pathankot terror attack.
Defence experts unanimously condemn Pakistan's involvement:
Defence Experts on Sunday have stated that there is no doubt that the perpetrators of the attack at Pathankot Air Force base were from Pakistan.
"There is no doubt that these terrorists came from Pakistan. The doubt is that whether they have been sent by the Pakistani establishment or they have come on their own. Even if they have come on their own then the establishment might have helped them. Otherwise it is not possible to cross the border undetected carrying such heavy weapons," Lieutenant General (Retd.) Raj Kadyan told news agencies.
Meanwhile, security and strategic affairs expert Commodore (Retd.) C. Uday Bhaskar said the attack followed a pattern similar to that of last year's attack in Punjab's Gurdaspur district and the 26/11 Mumbai terror strike.
"The investigation that has been carried out in the Pathankot attack till now has established the links with Pakistan. These telephone calls placed in the public domain are very instructive because in many ways you see a pattern that you could link to either 2008 Mumbai attack or the Gurdaspur attack. There is communication between the perpetrators and the handlers... The linkage with Pakistan is fairly credible," he told.
Intel inputs predicted an attack:
Home Ministry officials has said that a full-scale alert was ordered late Friday evening after information emerged that five armed men had hijacked a vehicle used by a Punjab Police officer.
National Security Advisor Ajit Doval ordered an elite unit of the National Security Guard to be moved to Pathankot, in anticipation of a possible attack on the IAF base.
Terrorist called mother, said 'I am going to be a martyr'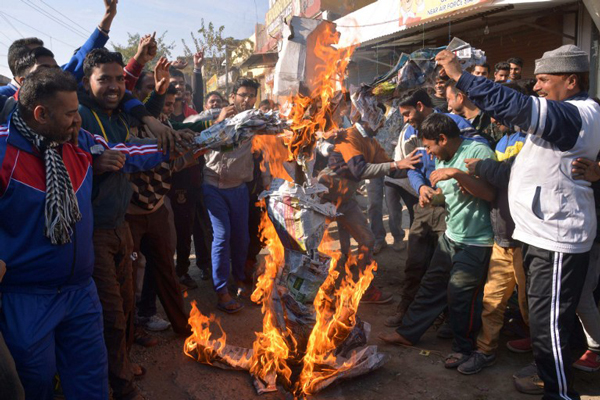 Intelligence officials have attributed the Pathankot airbase attack to the Pakistan-based Jaish-e-Muhammad on the basis of intercepted phone calls made late Friday by a member of the assault team.
In one of the phone calls, a Home Ministry official familiar with tape-recordings made by the Intelligence Bureau, said a man with a southern Punjab accent repeatedly tells his mother that he is heading towards martyrdom.
The mother can be heard crying in the background, at one point gathering herself to ask her son if he has eaten.
The other calls, sources said, were made to several phone numbers in Pakistan, some of which, intelligence officials, said are known to be linked to senior Jaish figures.
Following the alert, the Intelligence Bureau intercepted multiple phone calls made by a member of the Jaish unit in Pakistan.
The phone calls, government sources said, were made between 12.30 am Saturday morning and 3.30 am, likely just minutes before the attack.
Pakistan number used to hire taxi on Friday by terrorists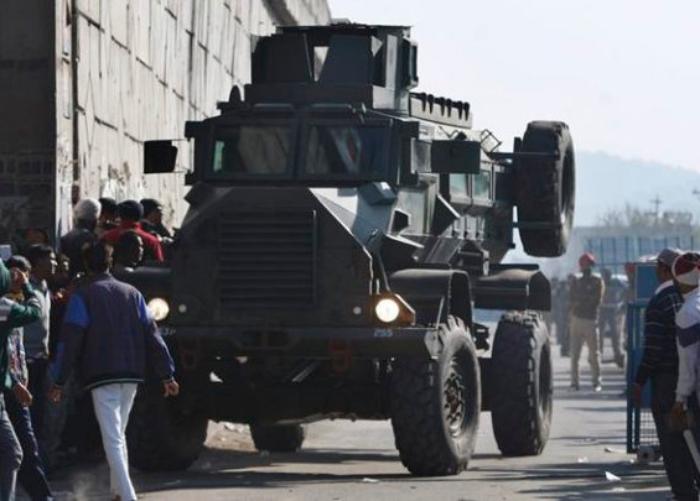 The terrorists, who carried out the attack in Pathankot, were in regular touch with their Pakistani handlers, who even arranged a taxi for them by calling from a mobile number of that country.
Sources said the terrorists had first used a Toyota Innova vehicle on Friday and it has been found that the driver was called from a Pakistan number.
Security agencies are questioning the driver and trying to find out whether he (driver) had been offering regular services to Pakistan-based smugglers, who have links with the terrorists.
With inputs from ANI and PTI