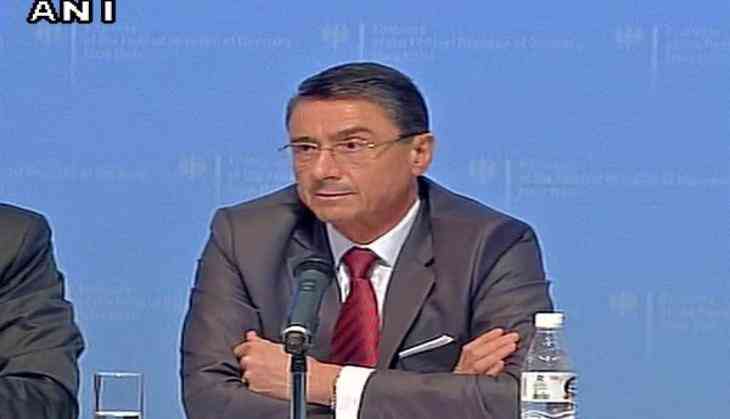 German Ambassador to India Martin Ney while condemning the Manchester Arena terror attack in England, assured that Berlin stands united with its allies to fight the menace of terrorism.
He stated that terrorism is a global threat as he recalled the deadly Christmas market attack in Berlin last year that killed 12 people.
"(We are) Worried about the threat of terrorism haunting our societies. This is a common threat to all of us. We have it not only in India, but also Germany as we had terrible the attack during Christmas time in Berlin," the envoy said on 23 may.
He added that Germany and India work in close cooperation in terms of intelligence sharing for controlling terrorism.
"We stand side by side with India in fighting terrorism. We do share Intelligence with Indian Government," said Ney.
Earlier, German Chancellor Angela Merkel and other world leaders including U.S. President Donald Trump, Russian President Vladimir Putin, French Prime Minister Edouard Philippe expressed their sorrow and horror over the bomb attack in Manchester.
On 23 may, the Manchester Police said that a lone male suicide bomber targeted an Ariana Grande concert at Manchester Arena killing at least 22 people, including children,
The attack also left 59 people injured.
British Prime Minister Theresa may has condemned the "appalling" incident and suspended her General Election campaign.
The attack is being touted as the worst in Britain in a decade.
Last England saw such a deadly terror attack was in 2005 when on July 7, which killed 52 people after terrorists carried out a series of coordinated suicide bomb attacks in central London targeting civilians using the public transport system during the rush hour.
-ANI