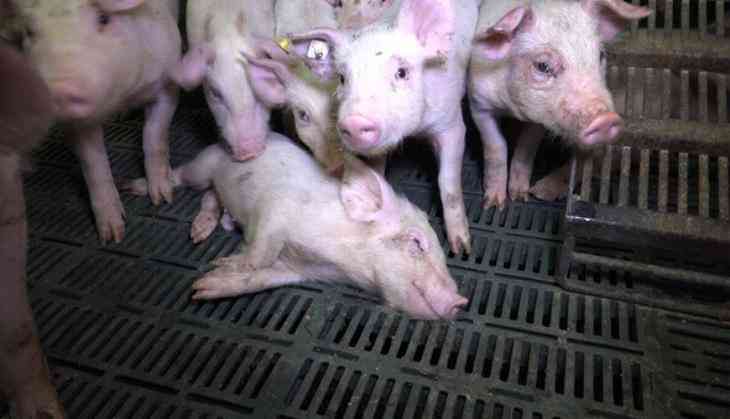 For the first time ever, nonhuman animals moved to Germany's Constitutional Court and filed a complaint asserting that the government is infringing upon their constitutional rights.
As per reports, Dr iur Cornelia Ziehm, a lawyer, on behalf of the piglets, filed the complaint with the Federal Constitutional Court on Tuesday. The animal rights activists have asked the top court to ban the practice of 'castrating' young male pigs without anesthetic. Piglets themselves listed as plaintiffs.
This came after the painful procedure became controversial in Europe.
Sweden, Norway, and Switzerland have banned the practice of the painful procedure.
While farmers say that castration of piglets is necessary to prevent 'boar taint', the occasional occurrence of a foul smell when cooking pork from male pigs past puberty.
Worth mentioning here, the German parliament outlawed castration without pain relief in the year of 2013, however, it has offered farmers of the country a 5-year transition period to help them adapt to the change.
Fed up of the inaction, the PETA filed a lawsuit with Germany's top court in November on behalf of the little piggies.
The PETA wants judges to recognize that pigs have constitutional rights similar to humans. The campaign group also urged the court to uphold the rights of piggies, those are being violated by the 'cruel act' of castration without pain relief.
Also Read: Donald Trump 'danger to democracy': Democrats seek support of Republicans to impeach President