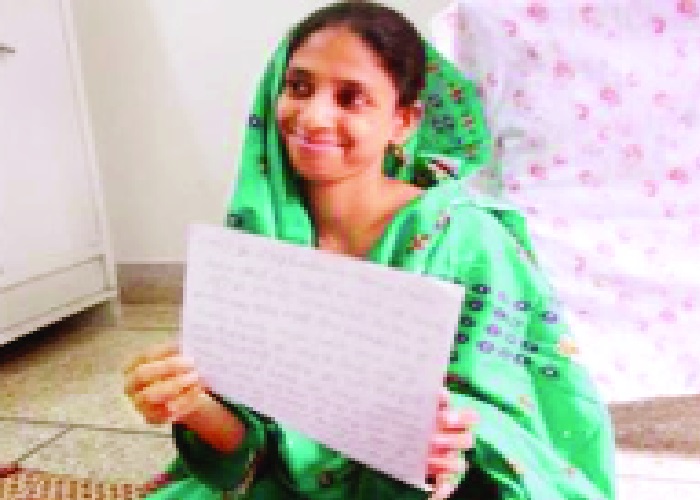 Geeta, whose story shot to fame with Salman Khan's Bajrangi Bhaijaan, will finally return home to India. The deaf-mute Indian woman has been stuck in Pakistan for 15 years and has finally identified her family.The news was shared by External Affairs Minister Sushma Swaraj on Twitter on Thursday. "Geeta will be back in India soon. We have located her family. She will be handed over to the family only after the DNA test," Swaraj tweeted.
Geeta shot into limelight after the huge success of Salman Khan's Bajrangi Bhaijaan based on a similar story of a hearing and speech impaired Pakistani girl being stranded in India.After her story was picked up by both Indian and Pakistani media, External Affairs Ministry intervened into the matter and has assured all help to unite the girl with her family in India.
Ansar Burney, who has been helping Geeta locate her family, tweeted about the same.