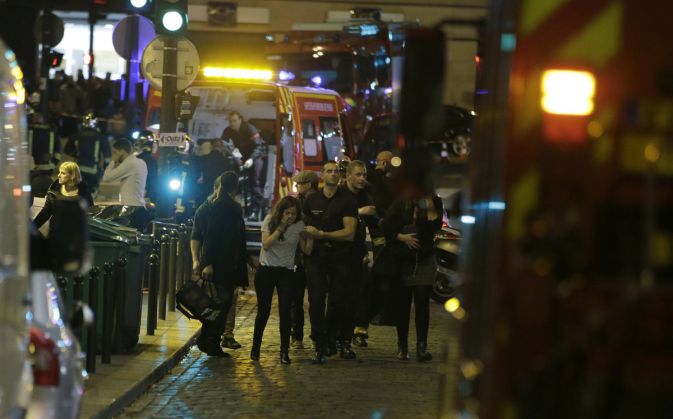 According to news reports, French President Francois Hollande has called an emergency cabinet meeting at midnight (2300 GMT) after attacks in Paris.
As reported by The Guardian, Francois Hollande says a state of emergency will be declared across France, after several dozen were killed in coordinated terror attacks. In a statement, he said that French borders would be closed and that military units would be deployed in Paris to prevent further attacks.
Hollande said the security forces were examining one of the attack sites. "It's a horror," he said.
A state of emergency will give the French authorities powers to control traffic and close down public spaces.
The Paris municipality has advised everyone in the city to stay home in a tweet
If you're stuck in Paris, the City of Paris has a free emergency number, 0800406005. The City asks people to stay inside their homes, and to host anyone who is stuck outside.
Read: World leaders including Barack Obama and David Cameron condemn Paris terrorist attack
European Commission President Jean-Claude Junker said, "I am deeply shocked by the events in Paris. We stand alongside the French".
At least 40 people were killed in the attacks and a hostage situation was under way at a concert hall in the French capital, French media reported on Friday.
Meanwhile, Europe 1 radio reported another shooting, at central Les Halles shopping mall.
Read our full coverage HERE: Another Charlie Hebdo? 60 killed and others injured after Kalashnikov and grenade attacks across Paris