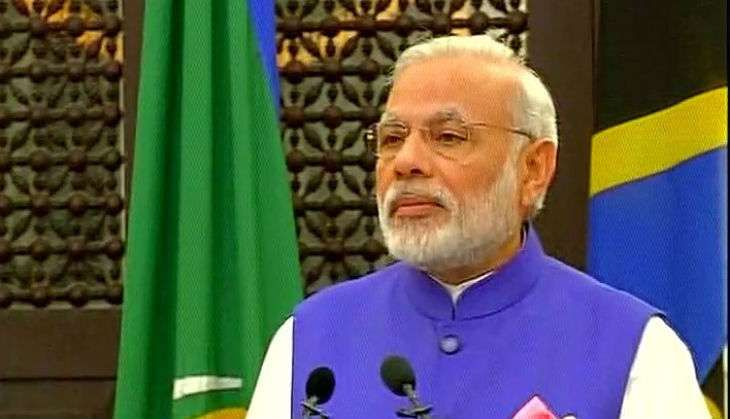 Prime Minister Narendra Modi on 15 July condemned the terrorist attack in Nice, France.
"Appalled by horrific Nice attack. I strongly condemn such mindless acts of violence. My thoughts are with the families of deceased," the PM said.
"I hope injured recover soon. India shares the pain and stands firmly with our French sisters and brothers in this hour of immense sadness," he added.
Also Read - Nice terror attack: 84 killed as truck ploughs through crowd in France
At least 84 people have been killed while dozens others were critically injured late last night when a large truck ploughed through a crowd attending the Bastille Day celebrations in Nice.
According to the media reports, the driver of the truck was shot dead after barrelling two kilometres through the crowd.
In a televised address to the nation, French President Francois Hollande said that 'terrorist nature' of Nice attack was 'undeniable'.
He added that the "State of emergency in France will be extended by three months."
Also Read - France terror attack: Here's what we know about the Bastille Day truck attack in Nice so far
As confirmed by the External Affairs Spokesperson Vikas Swarup, no Indian is reported to be affected in a terror "attack" in the French resort of Nice.
"Our Ambassador in Paris is in touch with the Indian community in Nice. So far no report of any Indians affected," he tweeted on 15 July.
He also said the Indian embassy in Paris had opened the helpline number 33-1-40507070.