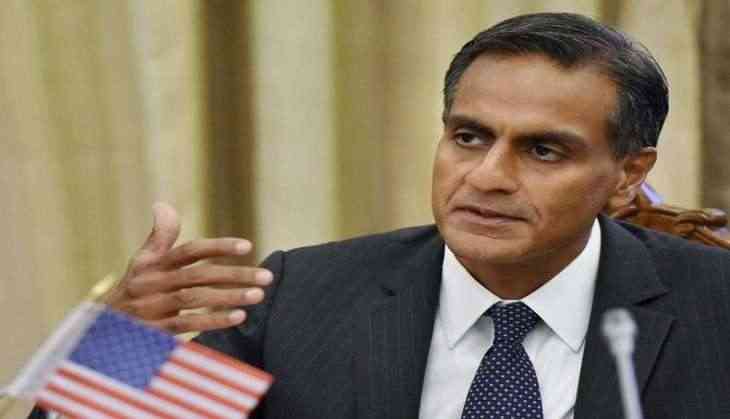 Former U.S. Ambassador to India Richard Verma has joined The Asia Group as its vice chairman and partner.
Ambassador Verma brings over two decades of experience at the highest levels of government, business, and diplomacy across the Indo-Pacific region.
As the U.S. Ambassador to India, he oversaw a dramatic transformation in the bilateral relationship, resulting in historic strategic and commercial achievements.
"Rich brings a wealth of expertise and experience to The Asia Group. His distinguished range of service - as Ambassador, senior State Department official, key Senate staffer, legal counsel, and business consultant - brings unique capacities to The Asia Group," said Dr. Kurt M. Campbell, Chairman and CEO of The Asia Group.
"The 21st century will indeed be an Asian century, and Richard will enhance The Asia Group's ability to better anticipate developments and seize opportunities in Asia," he added.
As Vice Chairman, Verma will hold a key leadership position in the firm.
He will lead the expansion of The Asia Group's South Asia practice and enhance the firm's ability to provide clients with cutting-edge solutions and meaningful insights across the Indo-Pacific.
Additionally, Verma's extensive experience will help deepen the firm's services across key sectors, including energy, manufacturing, defense, transportation, health, and technology.
"Rich has an outstanding reputation in business, legal, and foreign policy circles and a demonstrated record of success in Asia. There is no doubt he will further enhance The Asia Group's ability to provide partner-led solutions and services for the firm's clients," said Nirav Patel, President of The Asia Group.
Verma has previously held senior positions in the private sector, where he was a partner in a major global law firm, and he also led the South Asia practice of a Washington-based consulting firm.
In the public sector, he has served as Assistant Secretary of State for Legislative Affairs and as Senior National Security Advisor for former U.S. Senate Majority Leader Harry Reid.
He is a veteran of the U.S. Air Force, and he holds a number of honors and awards from the military, the State Department, and non-government organizations.
"The Asia Group's team is innovative, creative, and has a reputation for excellence. I am excited to be playing a leadership role in shaping and growing the firm for the future. I am really pleased to continue working on the critically important trade and economic issues across Asia and in India in particular," Verma said.
The Asia Group is a leading strategy and business advisory firm to corporations and organizations with business interests in the Indo-Pacific region.
Verma is a leading expert on trade and diplomacy in Asia, and brings in 25 years of experience across senior levels of business, law, diplomacy, and the military.
-ANI