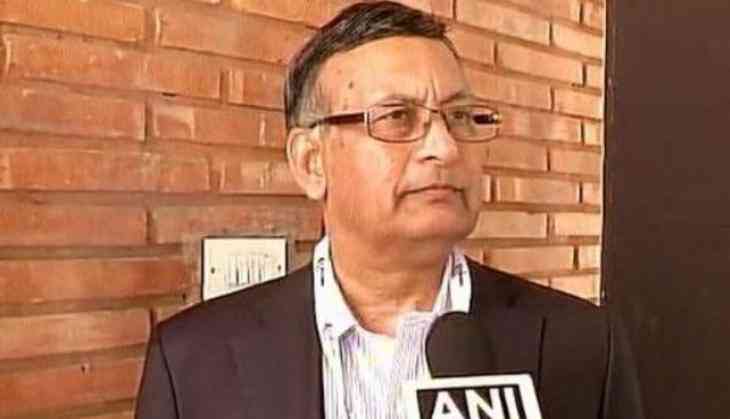 Former envoy to Trump: Be tough with Pakistan to win Afghanistan's trust
Pakistan's former envoy to the United States Husain Haqqani has called on U.S. President Donald Trump to take a tough stand against Pakistan if Washington wants to secure Afghanistan's trust.
In an opinion piece titled 'To Win Afghanistan, Get Tough on Pakistan' for The New York Times, Ambassador Haqqani says, "Although the Taliban are said to control or contest 40 percent of Afghanistan's territory, Taliban leaders operate from the safety of Pakistan".
He said President Trump must now consider alternatives as Washington's incentives to Pakistan since the September 11 terror attacks have failed to dissuade the latter from stopping its support to the Taliban and other terror elements.
Ambassador Haqqani opines that for Islamabad, the alliance with the United States has been more about securing weapons, economic aid and diplomatic support in its confrontation with India.
He said both the U.S. and Pakistan have disappointed each other because of divergence in their interests in South Asia.
"The George W. Bush administration erred in ignoring the regrouping of the Taliban in Pakistan after their defeat in Afghanistan in the aftermath of Sept. 11, considering Pakistan's cooperation in capturing some Qaeda figures as sufficient evidence of its alliance with the United States. President Barack Obama's administration tried to deal with a resurgent Taliban with a surge in troop numbers for a specific period. Mr. Obama deployed armed drones to strike at Taliban targets inside Pakistan, but that proved insufficient in dealing with the leadership living in the Pakistani cities of Quetta and Peshawar," he writes.
"Gen. Pervez Musharraf, Pakistan's former military dictator, had secretly authorised the drone strikes, and some of the drones operated from bases inside Pakistan - a policy that continued under his civilian successors. Under his rule, Pakistan audaciously denied having anything to do with the Afghan Taliban or its most sinister component, the Haqqani network," Ambassador Haqqani adds.
He noted that the United States had presented evidence of Pakistan's links to Afghan militants just as the country transitioned from military to civilian rule in 2008.
As Pakistan's ambassador to the United States at that time, Haqqani says he had urged Pakistan's civil and military leaders to engage with Americans honestly instead of sticking to blanket denials.
"Islamabad's response was to argue that Pakistan does, indeed, support insurgents in Afghanistan, but it does so because of security concerns about India, which is seen by generals and many civilian leaders as an existential threat to Pakistan. But that excuse is based on exaggerations and falsehoods. India has no offensive military presence in Afghanistan and there has never been any evidence that the Afghans are willing to be part of India's alleged plan for a two-front war with Pakistan, he said.
The former Pakistani envoy further said that Afghanistan President Ashraf Ghani recently asked India to train Afghan military officers and repair military aircraft after frustration with Pakistan, as it had failed to fulfil promises of restraining the Taliban and forcing them to the negotiating table.
He said that Pakistan's leaders question Afghanistan's acceptance of economic assistance from India even though Pakistan does not have the capacity to provide such aid itself.
"It seems that Pakistan wants to keep alive imaginary fears, possibly to maintain military ascendancy in a country that has been ruled by generals for almost half of its existence. For years, Pakistani officials falsely asserted that India had set up 24 consulates in Afghanistan, some close to the Pakistani border. In fact, India has only four consulates, the same number Pakistan has, in Afghanistan," Haqqani said.
He said while evidence of an Indian threat to Pakistan through Afghanistan remains scant, proof of the presence of Afghan Taliban leaders in Pakistan continues to mount as Mullah Omar, the Taliban's leader, reportedly died in a Pakistani hospital in 2013 and his successor, Mullah Akhtar Mansour, was killed in an American drone strike in Balochistan last year.
He urged the U.S. to not let Pakistan link its longstanding support for hard-line Pashtun Islamists in Afghanistan to its disputes with India.
Haqqani said linking the outcome in Afghanistan to the resolution of India-Pakistan issues would keep the United States embroiled there for a very long time.
"The recent rise in Islamophobia in India and a more aggressive stance against Pakistan by Prime Minister Narendra Modi should not detract from recognising the paranoiac nature of Pakistan's fears," he said.
"The Bush administration gave Pakistan $12.4 billion in aid, and the Obama administration forked over $21 billion. These incentives did not make Pakistan more amenable to cutting off support for the Afghan Taliban," he added.
Haqqani also urged the Trump Administration to consider taking away Pakistan's status as a major non-NATO ally, which would limit its priority access to American military technology, saying that aid to Pakistan should be linked to a sequence and timeline for specific actions against Taliban leaders.
-ANI