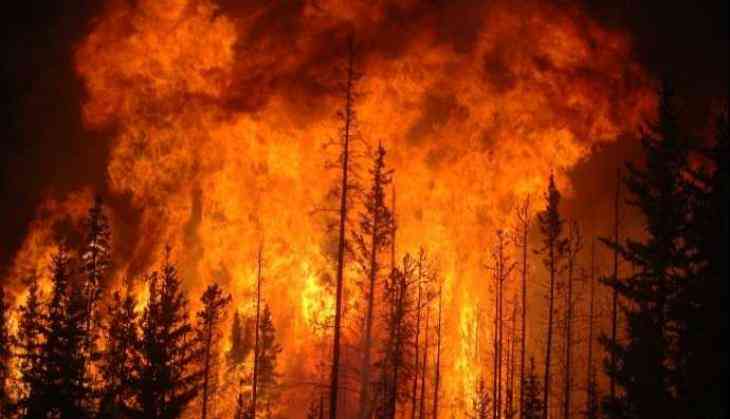 Forced evacuation of 36,000 people in Canada over forest fire outbreak
Massive forest fires forced the evacuation of the total of 36,000 people in the Canadian westernmost province of British Columbia.
As quoted by the Sputnik International, currently about 2,900 firefighters and 203 aircraft are involved in a fire-extinguishing operation, while the country's authorities have already spent over 80 million USD to fight the natural cataclysm, the CBC broadcaster reported on Sunday, citing Canadian Minister of Forests John Rustad.
Rustad further said that one helicopter crashed during the operation, and the pilot was injured.
A total of 178 fires are currently active in British Columbia, while some 1,31,000 hectares of forest have been destroyed by fire in 2017, Chief Fire Information Officer Kevin Skrepnek said, according to the broadcaster.
-ANI