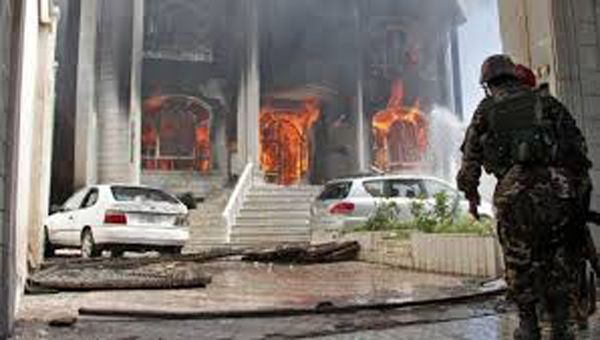 Firing continued into day two today near the Indian mission in Afghanistan as the final assault by Afghan forces began in Mazar-i-Sharif.
"Clearing ops in Mazar on by special forces. Heavy fighting going on. GOV Atta personally monitoring. All safe in consulate," Ambassador of India to Afghanistan Amar Sinha tweeted.
While Indo-Tibetan Border Police (ITBP) officials handled the militants initially on their own, the Afghan Special Forces have joined and now engaged with terrorists along with ITBP.
Last night, explosions and gunfire rang out as militants attempted to storm the Indian diplomatic mission in Mazar-i-Sharif city.
Unknown number of militants attacked from a building close to the consulate which quickly prompted Afghan forces to cordon off the area.
The attack came close on the heels of the terrorists attack at the Pathankot air base, where Indian security forces were still trying to eliminate terrorists, who killed at least seven military personnel and wounded 20 others.
-ANI