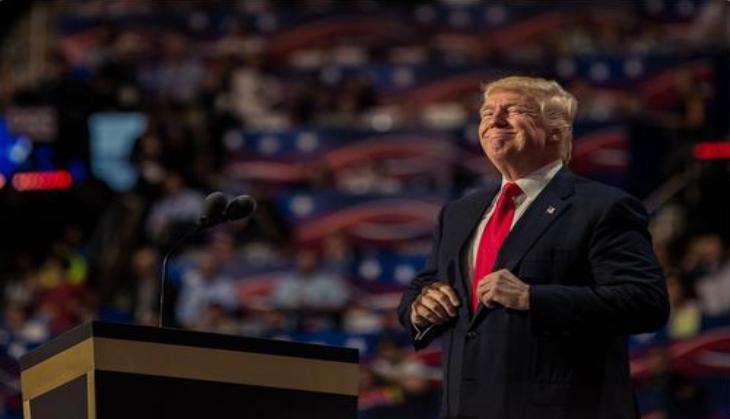 As the Democratic National Convention raged on with great success in Philadelphia, Republican presidential nominee Donald Trump spoke at a press conference on 27 July, and asked Russia to find the 30,000 missing emails of his rival Hillary Clinton, facing ire from the Democrat camp.
"Russia, if youre listening, I hope youre able to find the 30,000 e-mails that are missing. I think you will probably be rewarded mightily by our press. Lets see if that happens," Trump said in yet another controversial remarks, which he has been known for during his entire election cycle.
The missing emails in question are from a time when Hillary Clinton was the secretary of state in the first term of the Obama Administration.
Immediately, the Clinton campaign went furious.
"This has to be the first time that a major presidential candidate has actively encouraged a foreign power to conduct espionage against his political opponent," said Jake Sullivan, a senior policy advisor to Hillary for America.
"Thats not hyperbole, those are just the facts. This has gone from being a matter of curiosity, and a matter of politics, to being a national security issue," Sullivan said in a statement.
Responding to questions, Trump said that the Russians probably have Clinton's missing 30,000 emails.
"They probably have her 33,000 e-mails. I hope they do. They probably have her 33,000 e-mails that she lost and deleted because you'd see some beauties there. So lets see," he claimed.
--PTI