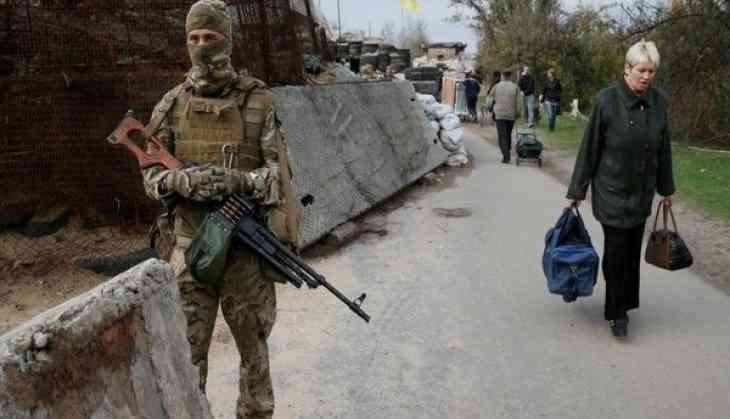 American monitor in Ukraine killed in explosion (ANI)
An American paramedic deployed with a monitoring patrol in eastern Ukraine was killed in an explosion on 23 April.

According to the Organisation for Security and Co-operation (OSCE) in Europe, the U.S. citizen was part of a patrol of the OSCE Special Monitoring Mission (SMM) to Ukraine.

Two other monitors were also injured in the incident, when their vehicle was heavily damaged by an explosion in the Luhansk region, near Pryshyb.

It is the first time an SMM patrol member has been killed while on duty, the CNN quoted OSCE Secretary General Lamberto Zannier, as saying.

OSCE Principal Deputy Chief Monitor Alexander Hug, said the blast was most likely caused by a mine. The explosion happened at 11.17 a.m. Sunday morning.

"The SMM is an unarmed, civilian mission, present on the ground 24/7 in all regions of Ukraine. Its main tasks are to observe and report in an impartial and objective way on the situation in Ukraine; and to facilitate dialogue among all parties to the crisis," the OSCE said.

Ukrainian President Petro Poroshenko offered Secretary of State Rex Tillerson his condolence in a call on Sunday, reaffirming the importance of the OSCE mission in Ukraine.

The two agreed the incident "makes clear the need for all sides -- and particularly the Russian-led separatist forces -- to implement their commitments under the Minsk agreements immediately."

Tillerson confirmed the sanctions on Russia will remain until control of Crimea is returned to Ukraine and Russia "fully implements its commitments" under the Minsk agreements.
-ANI