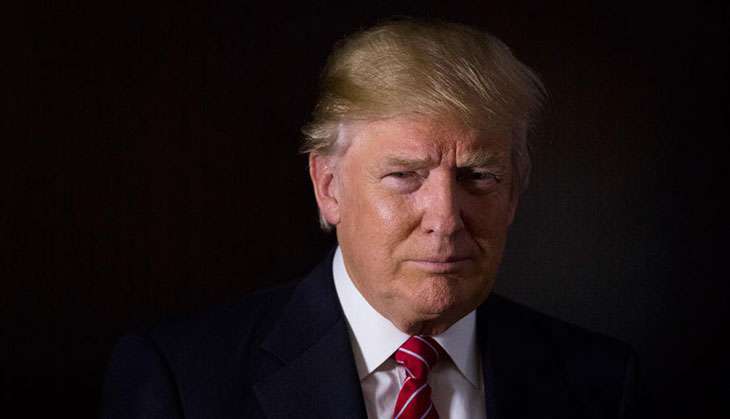 Exiled Baloch political leaders and activists have confirmed that they will soon be meeting United States President Donald Trump to seek termination of American military and Economic aid to Pakistan in view of Islamabad's widespread abuse of the Baloch people.
During their meeting with President Trump, they are expected to highlight their concerns over the genocide of the Baloch community, including women and children, being perpetrated by the Pakistan Army across the province.
The army and intelligence agencies have also adopted a "pick, kill and dump' policy in the resource-rich province to target the political activists and intellectuals.
Speaking to ANI from Geneva, Azizullah Bugti, an activist associated with the Baloch Republican Party, said, "Our demand from the U.S. administration is to stop funding Pakistan in the name of terrorism because, the funds given by the U.S., are being used against the Baloch instead of against the terrorists."
He added, "President Trump should not ignore the worst human rights violations in Balochistan being committed by the Pakistan armed forces and her religious proxies."
Another Baloch activist from France, Munir Mengal, said, "President Trump must curb the nests of religious terrorists inside Pakistan for which U.S.-led allied forces need to intervene".
He added, "Mr. Trump is a bold U.S. President and he must help the Baloch people regain their sovereignty and must end Pakistani occupation. In order to fulfil the UN basic human rights laws, the U.S. must intervene to stop military operations, aerial bombardments, enforced disappearances of the Baloch people by the Pakistani security forces".
Decades of violence in Pakistan's Balochistan province has led many people to migrate to Europe, Canada and the United States.
They have a strong opinion that the United States must pressurise Islamabad to end its occupation from Balochistan, a territory occupied in 1948.
Jawad Muhammad, a Baloch activist based in Germany, told ANI that Baloch demand U.S. to stop aid to Pakistan and force China to hands off from Balochistan".
He added, "We will request President Trump to support Baloch in their struggle, help the fight Islamic terrorism and make Pakistan accountable for crimes it has been committing against the Baloch".
People in Balochistan are fighting for their sovereignty and have strongly opposed the multi-billion dollar China Pakistan Economic Corridor, a multi-layered infrastructure project.
It aims to connect Kashgar, in China's western province of Xinjiang, with the port of Gwadar in Balochistan.
The Baloch are resisting against the project as they call it an attempt by Pakistan and China to exploit the resources in Balochistan.
-ANI