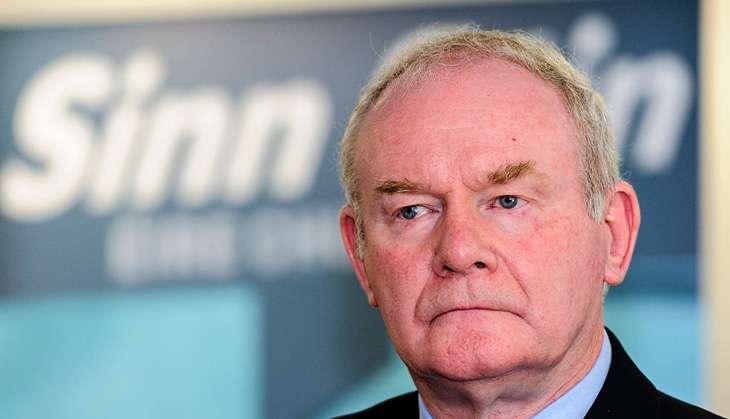 Northern Ireland's Deputy First Minister Martin McGuinness called for a border poll on a united Ireland, after the UK voted to leave the European Union.
Northern Ireland had supported to 'remain' in the European Union, by a margin of 56% to 44%, unlike the rest of the United Kingdom where a majority of voters in England and Wales voted to leave.
It is unknown how the relationship between the two countries will be affected by Brexit, as the region shares a land border with the Republic of Ireland.
Northern Ireland, which receives considerable financial support from the EU in the form of so-called 'peace money' to fund projects aimed at supporting the region's peace process following The Troubles conflict, might face a physical border and passport control check erected shutting off Northern Ireland from the rest of the UK.
According to Independent, Northern Irish parties have largely campaigned for a Remain vote including Sinn Fein, SDLP and Alliance - with the exception of the Democratic Unionist Party who backed Brexit.
"This outcome tonight dramatically changes the political landscape here in the north of Ireland, and we will be intensifying our case for the calling of a border poll," Sinn Fein's chairman, Declan Kearney, said in a statement.
"The British government, as a direct result, have forfeited any mandate to represent the interests of people here in the north of Ireland in circumstances where the north is dragged out of Europe as a result of a vote to leave," he said, reported Independent.