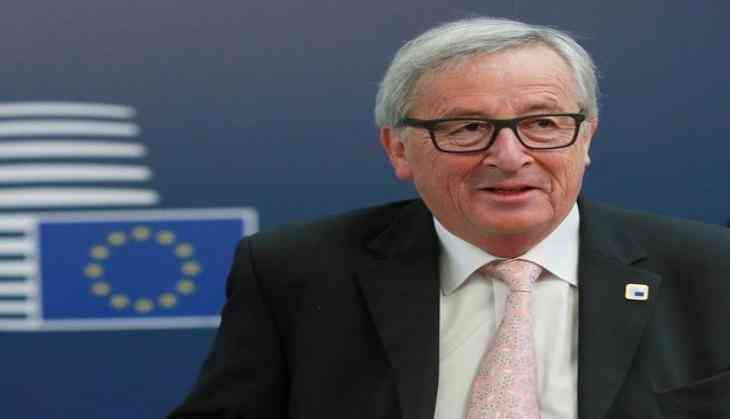 European Commission President Jean-Claude Juncker has warned U.S. President Donald Trump against his country's withdrawl from the Paris Accord on climate change.
"If the American president said in the next hours or days that he wants to get out of the Paris climate deal, then it is the duty of Europe to say, that's not how it works," Anadolu quoted Juncker as saying.
Taking a jibe at Trump's 'fake news' rant, Juncker said, "The law is the law, and everyone has to comply with it. Not everything that is law or that is written in international treaties is fake news."
He said it would take at least three to four years for any country to leave the agreement.
Juncker further said that the European stakeholder's attempts to explain the importance of the climate accord have failed.
During the G 7 Summit in Italy on 25 may, Trump said that he would decide next week whether to be part of the climate agreement.
German Chancellor Angela Merkel dubbed the summit 'dissatisfying'.
"The entire discussion about climate was very difficult, if not to say very dissatisfying. There are no indications whether the United States will stay in the Paris Agreement or not," Merkel said.
Earlier in the day, Trump tweeted that he will announce his decision over the Paris Accord on 1 June at 3 p.m. (12:30 a.m. IST)
"I will be announcing my decision on Paris Accord, Thursday at 3:00 P.M. The White House Rose Garden. MAKE AMERICA GREAT AGAIN!," he said.
The Paris Agreement was adopted by 196 parties in Paris in 2015 and it went into effect in November. The pact sets a target of holding the global average rise in temperature below 2 degrees Celsius above pre-industrial levels, and preferably below 1.5 degrees Celsius.
So far, 147 parties representing more than 82 per cent of greenhouse gas emissions have ratified the agreement.
-ANI