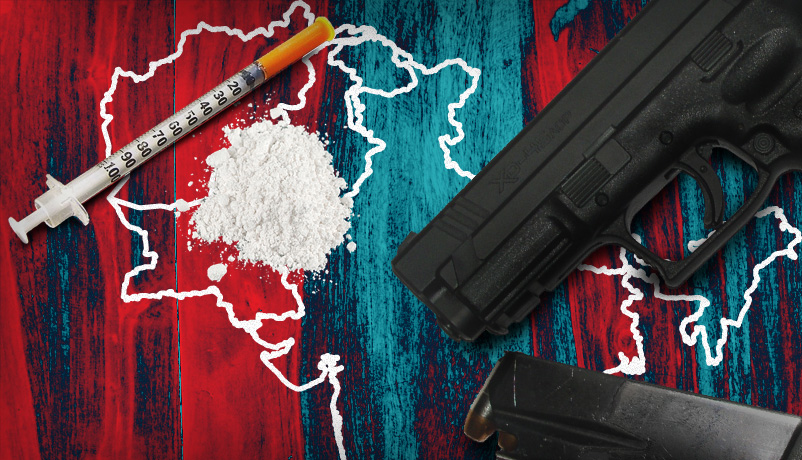 A controversial new anti-terrorism law was approved by the Egyptian President Abdel Fattah al-Sisi on 17 August. Under the anti-terrorism law special courts will be set up, it offers protection to security forces from legal consequences and proposes fine on reporters for contradicting the authorities on terror attacks. President Sisi last evening signed into law an anti- terrorism legislation, details of which were published in the official gazette.
The controversial law sets up special courts and shields those enforcing it, such as the military and police, from legal consequences for the proportionate use of force "in performing their duties." They also impose the death penalty for anyone found guilty of setting up or leading a terrorist group.
The stringent law also sets a minimum fine of 200,000 pounds (about USD 25,000) and a maximum of 500,000 pounds for contradicting the authorities' version on terror attacks and publishing or spreading "false" reports in this regard. The government had initially proposed a jail sentence for offenders, but backed down after a backlash from local media.
Sisi, who toppled Islamist President Mohammed Morsi in 2013, had promised a tougher legal system in July, after a car bomb attack that killed the top public prosecutor, the highest level state official to be killed in years.
Egypt has witnessed many violent attacks by militants since the January, 2011 revolution that toppled the longtime president Hosni Mubarak. The attacks targeting security forces increased after the ouster of Morsi by military following massive protests against his rule. Over 600 security personnel have been reported killed since then. North Sinai is one of the major areas that suffered major attacks by terrorists. The military has launched security campaigns in the area, arrested suspects and demolished houses that belong to terrorists, including those facilitating tunnels leading to the Gaza Strip.