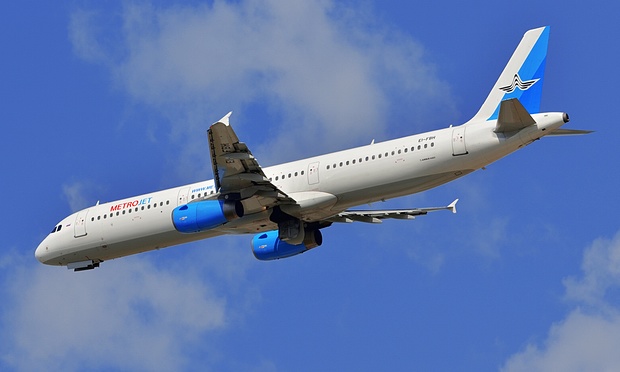 International investigators on Sunday began the probe into the crash of a Russian Airbus, Kogalymavia Flight 9268, in Egypt's Sinai Peninsula that killed all 224 people on board. The two black boxes on board the plane were recovered and sent for analysis amid claims by an Islamic State-affiliate group that it downed the jet.
IS claims responsibility
The Islamic State-affiliate group in Egypt, which is waging a deadly insurgency in the Sinai, claimed it downed the plane in the mountainous area of the Sinai Peninsula. Both Cairo and Moscow have rejected the claim.
Egyptian Prime Minister Sharif Ismail said experts had confirmed that the militants could not down a plane at 30,000 feet. Russian transport minister Maxim Sokolov said the claim "cannot be considered accurate".
Mohamed Samir, Egypt's army spokesperson, disputed the claim, saying, "They can put out whatever statements they want but there is no proof at this point that terrorists were responsible for this plane crash".
"We will know the true reasons when the civil aviation authority in coordination with Russian authorities completes its investigation. But the army sees no authenticity to the claims."
Investigations On
The Airbus A321, operated by Russian airline Kogalymavia under Metrojet, was flying from Sharm el-Sheikh to St Petersburg when it crashed, killing all 224 people on board.
Russian and French investigators have joined the Egyptian-led probe into one of the deadliest Airbus incidents of the past decade. Experts from aviation giant, which is headquartered in France, have also joined the probe.
Three airlines - Emirates, Air France and Lufthansa - have decided not to fly over the Sinai Peninsula until more information is available.
The plane's two black boxes have been found and sent for analysis, officials said.
What may have caused the crash
BBC reports that the wife of the plane's co-pilot said her husband had complained about the plane's condition.
Natalya Trukhacheva told the state-controlled NTV that their daughter had called the co-pilot, Sergei Trukachev before the flight left Sharm el-Sheikh.
"He complained before the flight that the technical condition of the aircraft left much to be desired," she said.
Conflicting reports
According to Guardian, the crash site was found on Saturday morning in southern Arish, a mountainous area of central Sinai, but poor weather conditions made it difficult for rescue crews to get to the scene, the security officer said.
There were no indications the plane was shot down, Egyptian security sources told Reuters.
Civil aviation minister Mohamed Hossam Kemal said communications between the plane and air traffic control before the crash had been normal and that nothing irregular had occurred before the accident.
However, according to Russian sources, Kolavia Flight 7K9268 went off radar 23 minutes after taking off the Sharm El-Sheikh International Airport.
Read the detailed report here: Kolavia Flight 7K9268: Russian civilian plane crashes in Sinai, ISIS claims responsibility