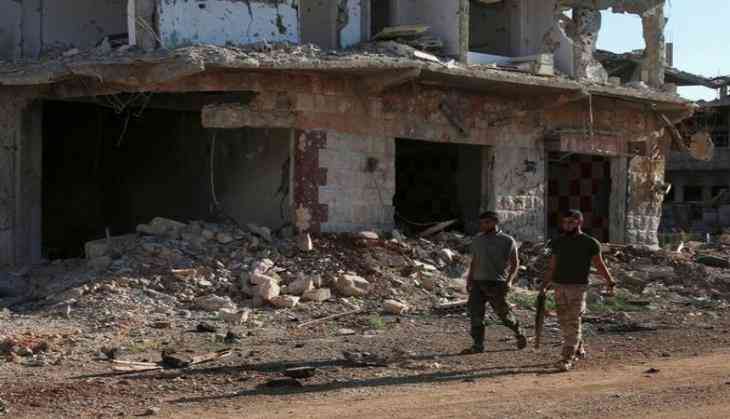 Egyptian Foreign Minister Sameh Shoukry has blamed Qatar for human suffering in several parts of Syria and Libya.
According to the CNN, Shoukry said Qatar's support to the radical organisations helped it to reinforce a wider range of extremism that led to violence against minorities in Egypt and terrorism in Europe.
"We see the level of damage and the level of human suffering that has been associated to interventions like Qatar in Syria and Libya and the heavy price that Egypt has to pay in the loss of civilian life," said Shoukry.
"The last instance being the tragic events of the Egyptian Christians on their way to monastery for prayer that were targeted so brutally by terrorists," he added.
Egypt has also boycotted Qatar along with the Saudi Arabian countries over alleged ties to terrorism.
Early in June, countries suspended diplomatic relations and cut off land, sea and air travel to Qatar.
Meanwhile, Qatar has rejected those accusations.
Earlier, four Arab nations, including Saudi Arabia, have said that they would continue their diplomatic and economic blockade of Qatar after the nation gave a "negative" response to their list of demands.
On June 5, Saudi Arabia, the United Arab Emirates (UAE), Egypt and Bahrain severed their ties with Qatar, accusing it of supporting terrorism.
On 22 June, the four nations put forth a 13-point list of demands - including ending support for the Muslim Brotherhood, closing of al-Jazeera, a reduction in diplomatic ties with Iran, and the halting of a Turkish military base in Qatar -and gave Qatar 10 days to comply.
That deadline was extended by 48 hours on Sunday, when Qatar responded to their demands.
-ANI