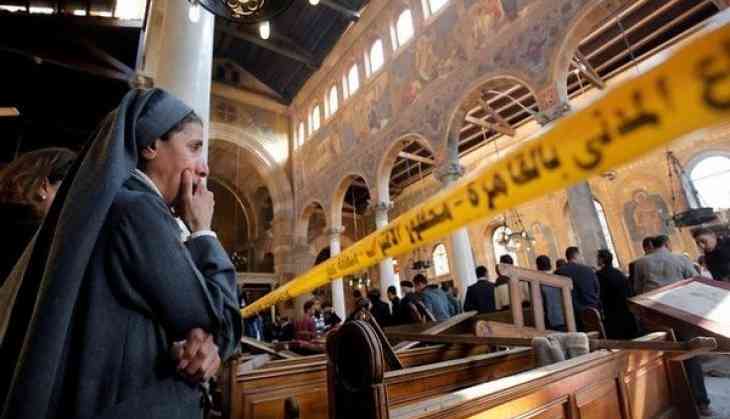 15 killed, 42 injured in blast at Coptic church in Egypt (ANI)
At least 15 people were killed and 42 others injured following a bombing near a church in Egypt's Tanta, north of Cairo, Al Arabiya News Channel reported on 9 April.
Coptic Christians make up about 10 percent of Egypt's population of 85 million.
In December last year, 25 people were killed by a suicide bombing at Cairo's main Coptic cathedral. The ISIS later claimed responsibility for the blast.
-ANI