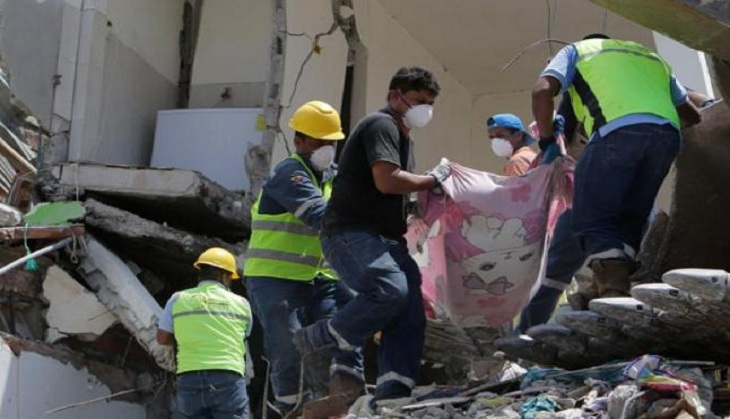 The death toll in the devastating earthquake that shook the Pacific coastal area of Ecuador rose to 413 on 19 April, as rescue operations were still underway. Rescue teams are rummaging through the debris to retrieve people trapped under the rubble.
According to CNN, the hardest-hit area was the coastal Manabi province, where about 200 people died.
The government deployed around 10,000 soldiers and 4,600 police officers to the affected areas to send immediate aid and relief.
The troops then set up mobile hospitals and temporary shelters. Search dogs were brought in to help find survivors.
The earthquake was the deadliest to hit the nation since March 1987, when a 7.2-magnitude earthquake killed 1,000 people, according to the USGS.
--ANI