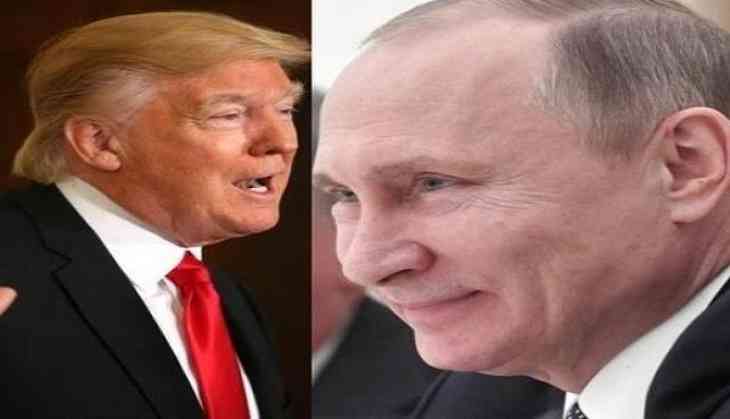 United States President Donald Trump and his Russian counterpart, Vladimir Putin, spoke over the phone for a little over an hour, discussing a range of international concerns. Syria, Iran, North Korea and Ukraine were on the agenda, the White House said.
The two leaders discussed the situation in Syria and terrorism more broadly, as well as the state of affairs in Afghanistan, Ukraine and North Korea, reported CNN, quoting the White House. Trump called it a "great call".
Noting the length, he said he and Putin spoke "very strongly about bringing peace to Syria" and "very strongly about North Korea." This comes a day after Putin met with Syrian President Bashar Assad where the two leaders spoke about military operation and the need to launch political processes in the country, according to a Russian government statement.
Putin hosted Assad at a Black Sea resort of Sochi ahead of a summit later this week with Russia, Turkey and Iran. The trilateral talks are scheduled for 22 November. Putin and Trump had lately met on the sidelines of the Asia-Pacific Economic Cooperation (APEC) Summit in Vietnam.
The two leaders, earlier, had issued a joint statement on the Syrian conflict that stated that they "agreed that there is no military solution to the conflict in Syria," and pledged to work to develop an "ultimate political solution" to the conflict.
-ANI