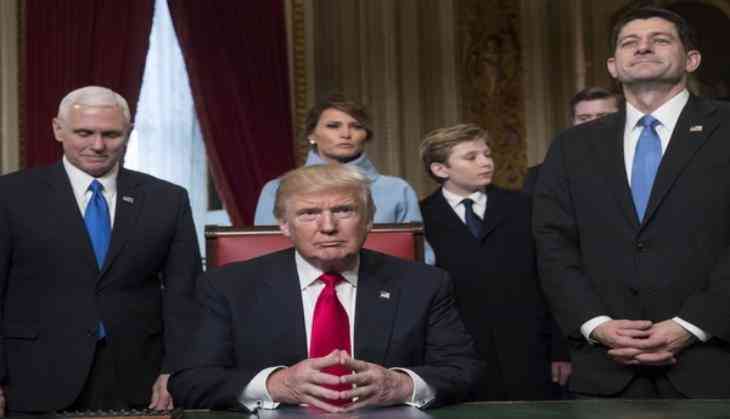 Donald Trump says, Putin backing 'evil' Assad is bad for Russia, bad for mankind
With Russia condemning the U.S. missile strike in Syria, President Donald Trump came down heavily on Moscow saying it was supporting an 'evil person' by backing Syrian leader Bashar Assad.
'Putin is backing a person that's truly an evil person. And I think it's very bad for Russia. I think it's very bad for mankind. It's very bad for this world,' Trump said in an interview with Fox Business Network, reports the Hill.
Further tearing into the Syrian leader, the President said that use of a chemical weapon on civilians made Assad an 'animal'.
'But when you drop gas or bombs or barrel bombs -- they have these massive barrels with dynamite and they drop them right in the middle of a group of people. And in all fairness, you see the same kids -- no arms no legs, no face. This is an animal,' Trump said.
Meanwhile, the White House has expressed confidence that Assad used sarin gas in a chemical attack against civilians and that Russia was trying to cover up what happened.
On April 6, 59 US Tomahawk cruise missiles were fired at a Syrian government airbase and President Donald Trump said that the strikes were carried out in a response to a chemical attack on civilians in Idlib that killed over 80 people including children.
-ANI