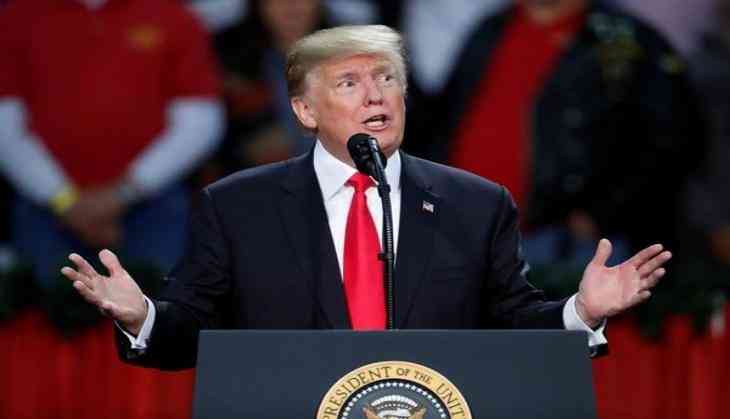 Donald Trump's strategy calls for deepening ties with India, pans Pakistan
The United States has called for deepening strategic partnership with India in its new National Security Strategy, unveiled by President Donald Trump on Monday.
Hailing India as the "leading global power", President Trump's strategy stated it would support its leadership role in Indian Ocean security and throughout the broader region.
The NSS also sought to increase quadrilateral cooperation with India besides Japan and Australia.
"We welcome India's emergence as a leading global power and stronger strategic and defense partner. We will seek to increase quadrilateral cooperation with Japan, Australia, and India," said the 68-page document.
Calling for expanding defense and security cooperation with India, the NSS described India as the major defense partner of the United States.
It further noted that it would encourage India to increase its economic assistance and support its growing relationships throughout the region.
The security document stated that it would insist Pakistan to take decisive action against terrorist and intensify its counterterrorism efforts.
"We will press Pakistan to intensify its counterterrorism efforts, since no partnership can survive a country's support for militants and terrorists who target a partner's own service members and officials. We will insist that Pakistan take decisive action against militant and terrorist groups operating from its soil," the NSS added.
It also pointed out that U.S. continues to face threats from transnational terrorists and militants operating from within Pakistan.
The roll out of the national security strategy is the first major step by the Trump administration at forming a comprehensive strategy on the president's 'America First' worldview.
-ANI