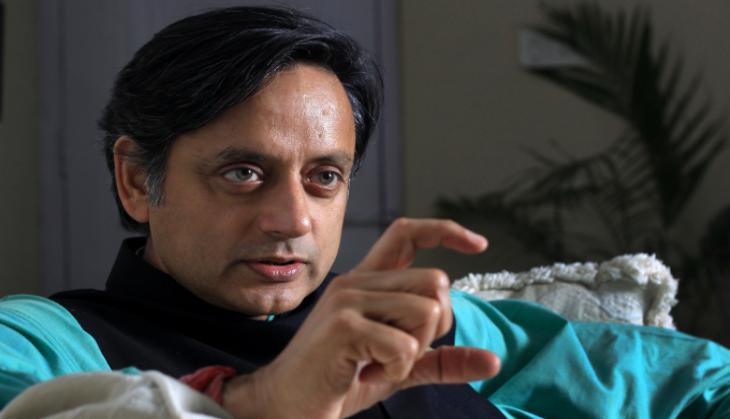 Dubbing the election of Donald Trump as the 45th United States President "surprising", the Congress on 9 November said it reflected the rejection of politics by the people of America.
"It's an amazing result. No one would have expected this a year ago. Even after he became the Republican nominee, the expectation was that Hillary would win. I have stuck my neck out and said in a number of public forums that I was expecting her to win. So, this is quite a surprise," Congress leader Shashi Tharoor said.
"The hostility that they (people) feel has expressed itself on a strong vote for Trump. In many ways, it may be the last stand of white America because demographics will make America progressively less and less white in the years to come. Finally, it is also a rejection of politics as usual. Increasingly, around the world voters are saying we don't like the way our lives are. Whether from the left or the right, there is a rejection," he added.
Tharoor said the win is a surprise because Trump is so untypical of even the party which nominated him.
"The Republican mainstream establishment does not look like Trump, doesn't behave like Trump, doesn't speak like Trump. But he has somehow struck a chord with the electorate. Partly, I am afraid it is negativism. He has given expression to fear, to hatred, to racism, to bigotry against foreigners and immigrants and refugees, to xenophobia," he added.
Tharoor asserted that there is a lot of unpleasant stuff that has come out in because of Trump's campaign and the language of his supporters which now cannot be put back in Pandora's box.
"It is out there and we have to live with it. It will certainly affect the perception of America around the world. If we look at the exit polls, Hillary has swept the minority by large margins. Trump has a won a majority of white voters including surprisingly white women. One of the striking things about this is of course he has dominated the non-college educated white blue collared working class vote, which is the section of society that has felt most affected by the recent developments," he added.
Asserting that there is a sense of uncertainty around the world, the Congress leader said how it all will end up will depend on how things stabilise and what kind of administration Trump brings in.
"Will he bring in those kinds of Republicans who work for George Bush who know how to deal with the world or is he going to bring in a cast of characters who are hostile to the world, hostile to globalization.that may create a different world altogether," he added.
After the media exploded with Trump's victory, the new U.S. President took to the stage and pledged to begin the "urgent task of rebuilding our nation" while also bringing Americans together.
Speaking at his victory party in a New York hotel ballroom, Trump said Democratic rival Hillary Clinton called him to concede the race.
"I just received a call from Secretary Clinton," Trump said. "She congratulated us-this is about us-on our victory, and I congratulated her and her family on a very, very hard-fought campaign," Trump said.
Trump, who has in the past threatened to punish his critics, said he was seeking to appeal even to those who hadn't supported him.
Trump's surprising performance at the polls ended Hillary Clinton's quest to make history as the first female president of the United States.
The 70-year-old celebrity businessman who had never before run for office, is poised to become the oldest president ever elected to a first term.
-ANI