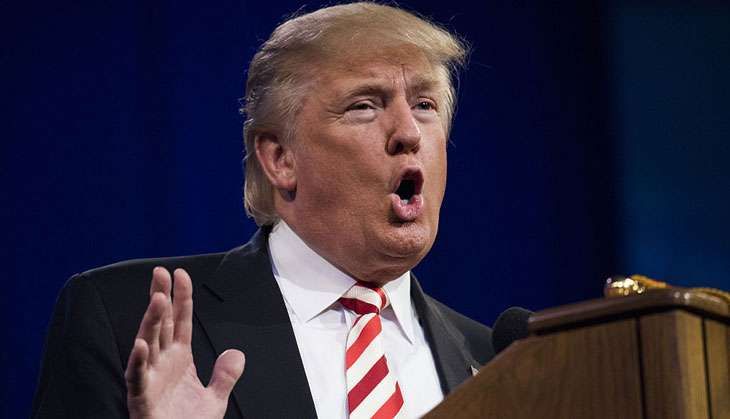 In a major blow to the Democratic poll campaign, Republican nominee Donald Trump sharply attacked Bill Clinton in a press conference with women who have accused the former President of sexual assault or rape. The press conference was held ahead of the second Presidential debate.
Trump was accompanied by Paula Jones, Kathleen Willey and Juanita Broaddrick, each of whom had accused Bill Clinton of sexual assault in the past.
Trump termed these women as "courageous" and said he is honored to help them.
"These four very courageous women have asked to be here and it was our honor to help them," he said.
Accusing Bill Clinton of raping her, Broaddrick said, "Actions speak louder than words. Mr Trump may have said some bad words but Bill Clinton raped me and Hillary Clinton threatened me. I don't think there's any comparison."
Kathy Shelton claimed she was raped by Bill Clinton at the age of 12 and Hillary Clinton defended him.
"Hillary put me through something that you would never put a 12 year old through. And she says she's for women and children," said Shelton.
Trump's poll campaign was severely marred by the lewd remarks' controversy last week. In a leaked video that was shot in 2005, he could be seen bragging about groping women. He apologised for the same and has now thrown the ball in Clinton's court.