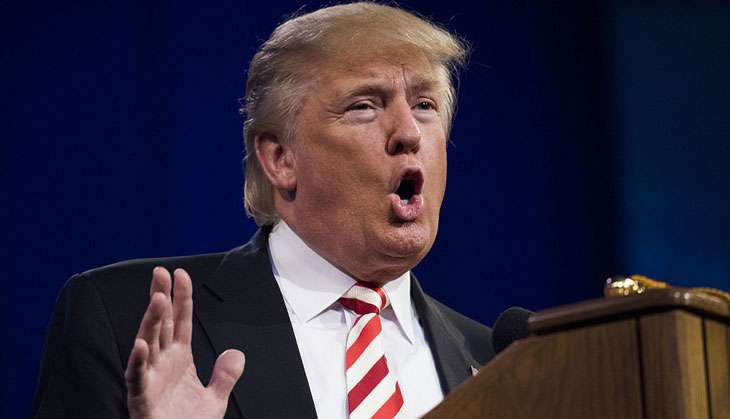 Republican Presidential candidate Donald Trump was forced to apologise after a shocking footage from 2005 surfaced in which he can be seen unabashedly bragging about trying to sleep with a married woman and being able to grope women as well.
According to media reports, Trump is heard talking about women in vulgar terms during an off-camera banter while a segment for "Access Hollywood" was being filmed. The footage has been obtained by The Washington Post.
In a surprising move, for the first time in his nearly 16-month campaign, Trump apologised after the footage went viral and garnered massive outrage.
"This was locker room banter, a private conversation that took place many years ago. Bill Clinton has said far worse to me on the golf course - not even close. I apologize if anyone was offended," Trump said in a statement released on 7 October.
During the vulgar conversation captured by a microphone which Trump was wearing on his lapel, Trump can be heard talking about how he tried to "f***" an unidentified married woman before bragging that he is "automatically attracted to beautiful (women)."
The conversation came just months after Trump married his third and current wife, Melania.
He also said: "When you're a star, they let you do it. You can do anything ... Grab them by the p****. You can do anything."
This development comes as a major blow to Trump's attempts to overcome his deficit with female voters with just a month until Election Day.
Meanwhile, Trump's campaign advisers were huddling together in Trump Tower on Friday night trying to figure out how to react one of the options during disaster management was whether Trump should make a public appearance on Friday night.
Clinton's campaign tweeted a link to the story and said simply, "This is horrific. We cannot allow this man to become president."
-With ANI inputs